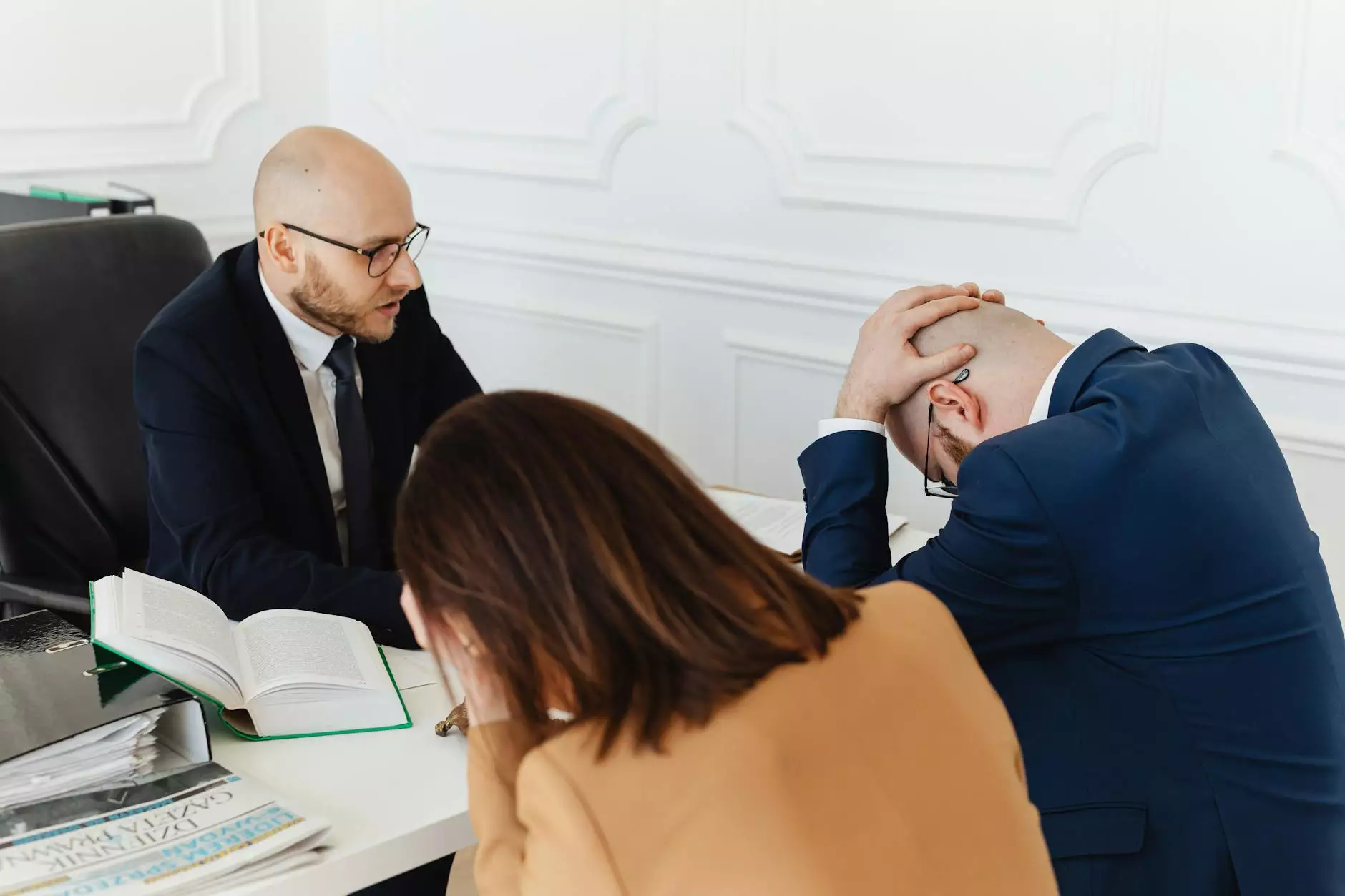 If you or a loved one has been involved in a truck accident in Hammond, it's crucial to seek legal representation from a reputable law firm that specializes in personal injury cases. At the Law Office of Stanley E. Robison, Jr, we understand the complexities of truck accident cases and are here to help you navigate through the legal process.
Why Choose our Law Firm?
We believe in providing exceptional legal services to our clients, and our track record speaks for itself. As one of the leading truck accident lawyers in Hammond, we have successfully represented numerous clients in similar cases, securing substantial settlements and verdicts on their behalf.
Here's why you should choose the Law Office of Stanley E. Robison, Jr:
Expertise: Our team specializes in truck accident law and has in-depth knowledge of the federal and state regulations that govern the trucking industry. We understand the unique challenges these cases present and can effectively strategize to protect your rights.
Experience: With decades of combined experience, our attorneys have a comprehensive understanding of the legal system and know-how to build a strong case on your behalf. We have handled a wide range of truck accident cases, and our expertise allows us to anticipate the tactics of the insurance companies and trucking companies, ensuring you receive the compensation you deserve.
Resources: We have access to a network of expert witnesses, accident reconstruction specialists, and medical professionals who can provide valuable testimony to support your case. Our firm is equipped with the necessary resources to thoroughly investigate your accident, gather evidence, and build a compelling argument.
Personalized Approach: We understand that every case is unique, and we take the time to listen to your story and understand your specific needs. Our dedicated team will work closely with you to craft a personalized legal strategy tailored to your individual circumstances.
Aggressive Advocacy: Our attorneys are skilled negotiators and trial lawyers who are not afraid to stand up to insurance companies and fight for your rights. We will vigorously pursue the maximum compensation available to cover your medical expenses, lost wages, pain, and suffering, and other damages related to the accident.
The Legal Process
When you choose the Law Office of Stanley E. Robison, Jr as your Hammond truck accident lawyer, we will guide you through the legal process step by step. Here's what you can expect:
1. Free Consultation
We offer a free initial consultation where we will review the details of your case, evaluate its strengths and weaknesses, and provide you with an honest assessment of your legal options. This consultation allows you to ask any questions you may have and get a better understanding of what to expect.
2. Investigation and Evidence Gathering
Our team will conduct a thorough investigation into the accident, collecting all relevant evidence. This may include photographs of the accident scene, witness statements, police reports, black box data, and any other information that can help strengthen your case.
3. Building Your Case
Based on the gathered evidence, we will build a compelling case that clearly demonstrates the negligence or fault of the responsible party. Our team will work diligently to establish liability and prove the extent of your damages.
4. Negotiations and Settlement
We will enter into negotiations with the insurance company or the responsible party's legal representation to seek a fair settlement on your behalf. Our experienced negotiators will fight for your rights and strive to secure the maximum compensation possible.
5. Trial Preparation and Litigation
If a fair settlement cannot be reached through negotiations, we are prepared to take your case to trial. Our skilled trial lawyers will meticulously prepare your case, presenting a strong argument in court and advocating for your best interests.
6. Trial and Verdict
If your case goes to trial, we will represent you in court, presenting compelling evidence and witnesses to support your claim. Our goal is to secure a favorable verdict that provides you with the compensation you deserve for your injuries and damages.
Contact Us Today
If you're looking for a trusted and experienced Hammond truck accident lawyer, contact the Law Office of Stanley E. Robison, Jr today. Our dedicated team is ready to fight for your rights and help you obtain the justice and compensation you deserve. Don't delay, as there may be time limitations for filing your claim. Call us now for a free consultation.