Indianapolis Fire & Gas Explosion Injury Lawyers
Mar 24, 2023
Trucking Safety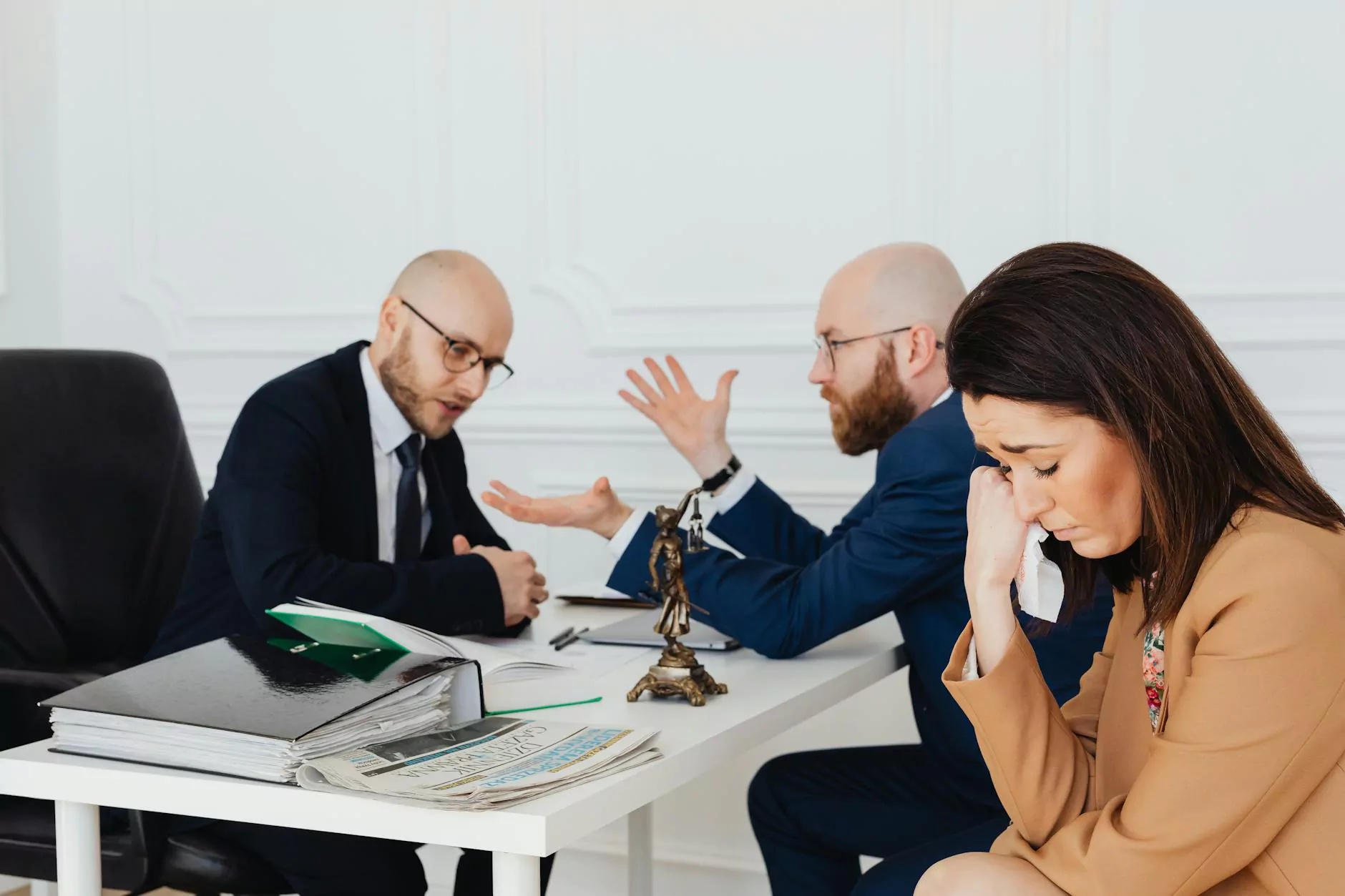 Your Dedicated Legal Advocates in Indianapolis
Welcome to the Law Office of Stanley E. Robison, Jr., your trusted legal advocates specializing in fire and gas explosion injury cases in Indianapolis. With our extensive experience and a proven track record, we are committed to fighting for the rights of victims who have suffered injuries due to negligence in premises liability cases. Our team of experienced lawyers is dedicated to providing exceptional legal representation and seeking the compensation you deserve.
Comprehensive Premises Liability Representation
At the Law Office of Stanley E. Robison, Jr., we understand the devastating impact that fire and gas explosions can have on individuals and their families. Such incidents often result in severe injuries, property damage, and even loss of life. Our knowledgeable premises liability lawyers are well-versed in handling cases related to fire and gas explosions and will guide you through the legal process with compassion and expertise.
Thorough Investigation and Case Evaluation
When you trust us with your fire or gas explosion injury case, you can rest assured that our team will conduct a thorough investigation to determine the parties responsible for the incident. We will gather crucial evidence, review relevant documentation, consult with experts, and evaluate the full extent of your damages. Our detailed approach allows us to build a strong case on your behalf and maximize your chances of obtaining a favorable outcome.
Qualified Legal Representation
Our attorneys have successfully represented numerous clients in Indianapolis in premises liability cases, including fire and gas explosions. We have a deep understanding of local laws and regulations, and we will leverage our knowledge to protect your rights and interests. Our commitment to legal excellence and client advocacy sets us apart as leading fire and gas explosion injury lawyers in Indianapolis.
Fighting for Your Rights and Seeking Compensation
When pursuing a fire or gas explosion injury claim, it is essential to have dedicated legal representation on your side. The Law Office of Stanley E. Robison, Jr. is prepared to fight for your rights and pursue the compensation you deserve for:
Medical expenses, including current and future treatments
Lost wages and decreased earning capacity
Pain and suffering
Emotional distress
Property damage
Why Choose Us?
Choosing the right legal team to handle your fire or gas explosion injury case is crucial. Here's why you should choose the Law Office of Stanley E. Robison, Jr.:
Experience and Expertise
With over X years of experience in premises liability law, our team has in-depth knowledge of fire and gas explosion cases. We have a solid record of achieving favorable results for our clients, and we are prepared to put our expertise to work for you.
Personalized Attention
We believe in providing personalized attention to every client we represent. When you choose us, you can expect open communication, regular case updates, and compassionate guidance throughout the legal process. We are here to answer your questions and address your concerns every step of the way.
Aggressive Advocacy
We are committed to protecting your rights and seeking maximum compensation for your injuries. Our team will fight vigorously on your behalf, both inside and outside the courtroom, to ensure your voice is heard and justice is served.
Proven Track Record
We are proud of our successful track record in premises liability cases, including fire and gas explosion injuries. Our past settlements and verdicts demonstrate our ability to effectively represent our clients and achieve substantial compensation.
Contact Our Indianapolis Fire & Gas Explosion Injury Lawyers
If you or a loved one have suffered injuries in a fire or gas explosion in Indianapolis, do not hesitate to seek legal representation. Contact the Law Office of Stanley E. Robison, Jr. today to schedule a free consultation. Let us help you navigate the complexities of your case and fight for the justice and compensation you deserve.
Disclaimer:
The information provided on this website is for general informational purposes only and does not constitute legal advice. Each case is unique, and the outcome of your case may vary. Contact us to discuss your specific situation and receive personalized legal guidance.