Jim Freeman — FK Law Illinois
May 12, 2018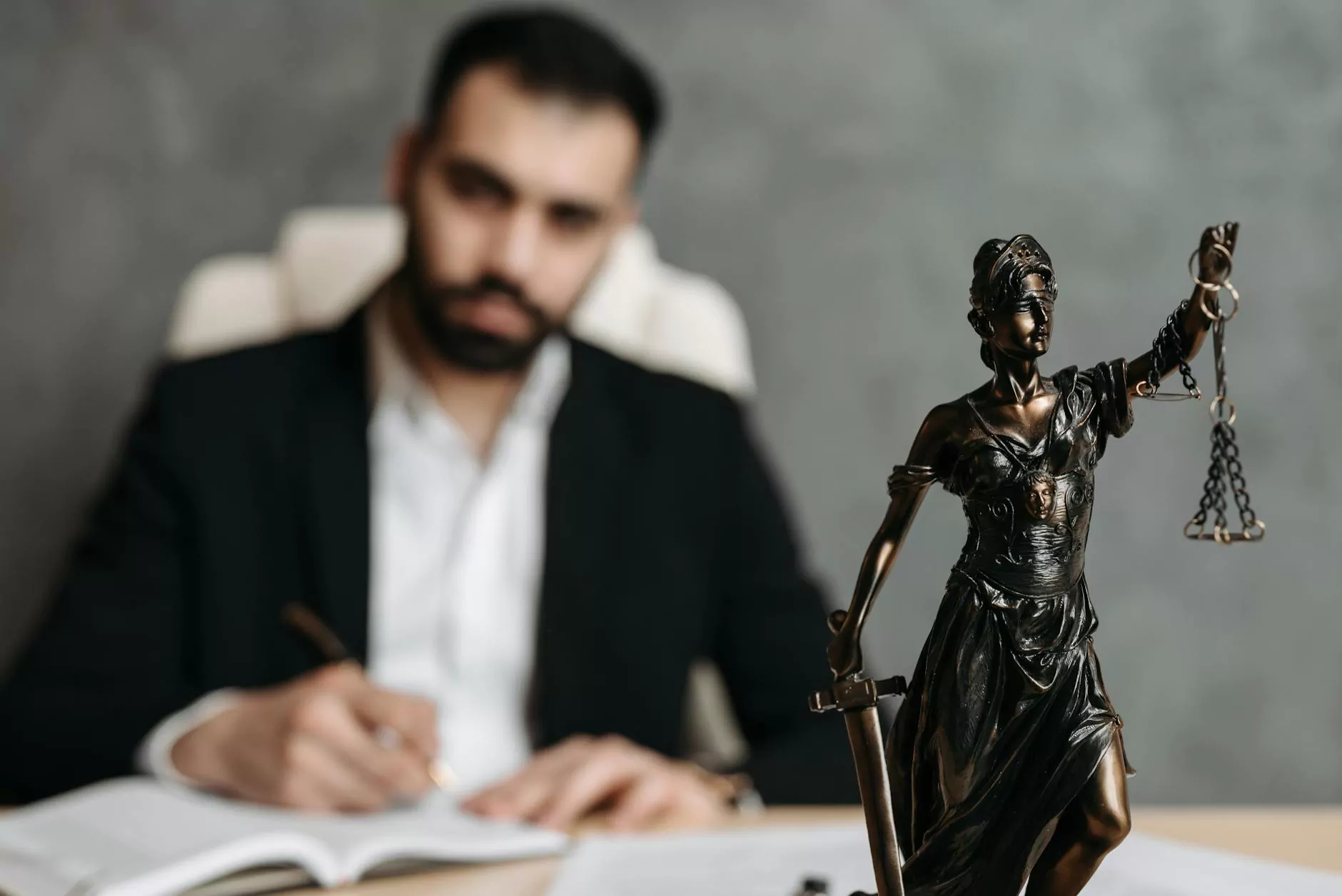 About Jim Freeman
Jim Freeman is a highly skilled attorney specializing in Illinois law, working with FK Law Illinois and associated with the prestigious Law Office of Stanley E. Robison, Jr. With years of experience in the legal field, Jim Freeman has established a reputation for providing top-notch legal services to clients in need.
Comprehensive Legal Services
Jim Freeman offers a wide range of legal services in various practice areas, catering to the needs of individuals, families, and businesses alike. Whether you require assistance in personal injury, family law, real estate, or estate planning, Jim Freeman has the expertise to guide you through the legal process with utmost professionalism and dedication.
Personal Injury
If you have been injured due to someone else's negligence, Jim Freeman can help you seek the compensation you deserve. With a deep understanding of personal injury laws in Illinois, Jim Freeman will diligently represent you and fight for your rights, ensuring the responsible party is held accountable for their actions.
Family Law
Dealing with family legal matters can be emotionally challenging. Jim Freeman provides compassionate and effective legal representation in divorce proceedings, child custody disputes, spousal support cases, and more. He understands the complexities involved and will strive to achieve the best possible outcome for you and your loved ones.
Real Estate
Whether you are buying, selling, or dealing with any other real estate matters, Jim Freeman can assist you in navigating through the complex legalities involved. From reviewing contracts to resolving disputes, his attention to detail and extensive knowledge in real estate law will ensure your interests are protected throughout the process.
Estate Planning
Planning for your future and protecting the well-being of your loved ones is crucial. Jim Freeman offers comprehensive estate planning services, including drafting wills, creating trusts, and handling probate matters. He will provide personalized guidance and ensure your assets are distributed according to your wishes.
Client-Centric Approach
Jim Freeman values his clients and their unique situations. He believes in a client-centric approach, taking the time to understand their needs and expectations. With strong communication skills and attention to detail, he ensures that his clients are well-informed at every step of the legal process.
Contact Jim Freeman
If you require legal assistance or have any questions, do not hesitate to contact Jim Freeman at FK Law Illinois, part of the renowned Law Office of Stanley E. Robison, Jr. Your initial consultation is just a phone call away. Put your trust in Jim Freeman's expertise and experience for reliable legal representation in Illinois.

Law Office of Stanley E. Robison, Jr 123 Main Street Anytown, State 12345 Phone: 555-123-4567 Email: [email protected]