Jail & Prison Deaths in Indiana
Aug 21, 2023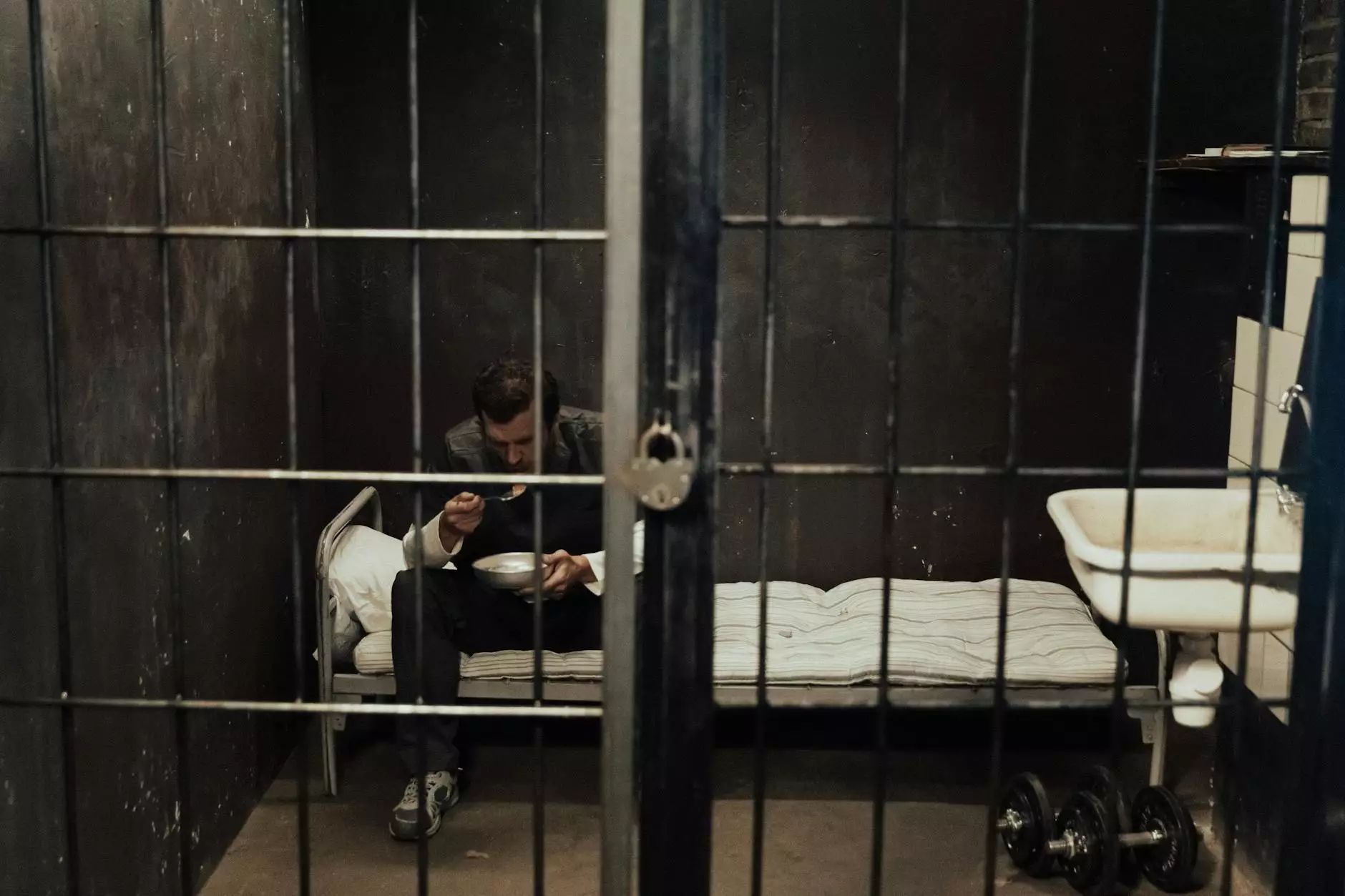 Welcome to the Jail & Prison Deaths in Indiana page of the Law Office of Stanley E. Robison, Jr. As a leading law firm in Indiana specializing in premises liability cases, we understand the gravity of jail and prison deaths and the impact it has on families and communities. Our team of experienced attorneys is dedicated to seeking justice for those affected by such tragic incidents.
Understanding Premises Liability
Premises liability refers to the legal responsibility of property owners and occupiers to maintain a safe environment for visitors and guests. In the context of jail and prison deaths, it becomes crucial to determine whether the property owners, management, or staff failed to fulfill their duty of care, resulting in fatalities. Our expert legal team has extensive experience in navigating the complex legal landscape surrounding premises liability cases in Indiana.
Seeking Justice for Jail & Prison Deaths
When a loved one dies while in the custody of a correctional facility, it is essential to investigate the circumstances leading to their death and hold the responsible parties accountable. Our attorneys have a deep understanding of the laws and regulations governing correctional facilities in Indiana. We meticulously examine evidence, consult with experts, and work with law enforcement agencies to build a strong case on behalf of our clients.
The Importance of Legal Representation
Losing a family member to a jail or prison death can be emotionally devastating. While dealing with grief, it is challenging to confront legal complexities. By engaging the Law Office of Stanley E. Robison, Jr, you can rely on our compassionate legal team to handle all aspects of your case, allowing you to focus on healing and rebuilding your life.
Our Comprehensive Approach
Our legal experts leave no stone unturned when investigating jail and prison deaths in Indiana. We conduct in-depth interviews with witnesses and family members, review medical records, and analyze security footage, if available. We understand the importance of presenting a compelling case that highlights negligence, inadequate medical care, or other factors contributing to the death of a loved one.
Proving Negligence
Proving negligence is a crucial aspect of premises liability cases. Our attorneys have the expertise to establish that the property owner, management, or staff failed to maintain a safe environment, adequately train staff, or provide sufficient medical care, which directly led to the fatal incident. Our diligent approach has helped us recover substantial compensation for our clients in previous cases.
Compassionate Legal Advocacy
At the Law Office of Stanley E. Robison, Jr, we are committed to providing compassionate legal support to our clients during this difficult time. We understand the emotional toll that jail and prison deaths can have on surviving family members, and we empathize with their pain. Our goal is to deliver justice and hold responsible parties accountable for their actions or negligence.
Working Towards a Fair Settlement
While we strive to negotiate fair settlements outside of court to expedite the process, our attorneys are also prepared to go to trial if necessary. We have a strong track record of successfully litigating premises liability cases and obtaining favorable outcomes for our clients. Our dedication to detail and comprehensive approach have enabled us to build a solid reputation in Indiana's legal community.
Contact Us Today
If you have lost a loved one due to a jail or prison death in Indiana, our experienced legal team is here to help. We offer a free consultation to discuss your case and provide you with a clear understanding of your legal options. Contact the Law Office of Stanley E. Robison, Jr today and let us fight for justice on your behalf.
© 2022 Law Office of Stanley E. Robison, Jr. | All Rights Reserved