Some Basics of Court Adoption Processes in Kentucky
Feb 9, 2020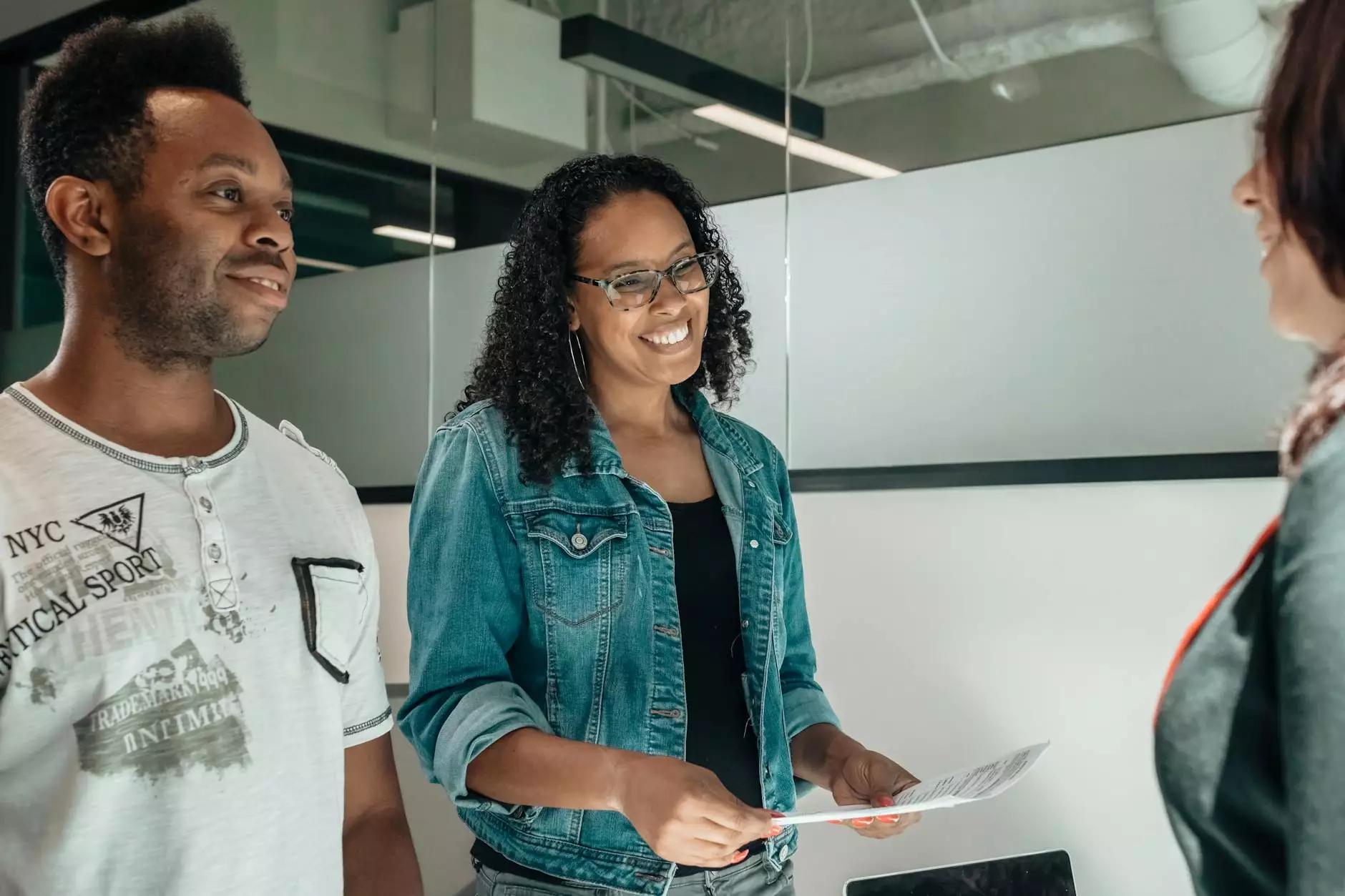 Welcome to the Law Office of Stanley E. Robison, Jr, your trusted partner in navigating the intricate court adoption processes in Kentucky. Our experienced legal team understands the significance of adoption and is dedicated to providing comprehensive support throughout the entire process.
Understanding the Adoption Laws in Kentucky
Before diving into the court adoption processes in Kentucky, it's essential to have a solid understanding of the state's adoption laws. Kentucky follows both federal and state regulations to ensure the well-being of children and protect the rights of prospective parents.
At the Law Office of Stanley E. Robison, Jr, we stay updated with all adoption-related legislation and can guide you through the legal requirements. Our expertise allows us to educate you on the eligibility criteria, consent requirements, home study evaluations, and other vital aspects of adoption.
Types of Court Adoption Processes
There are several types of court adoption processes in Kentucky, all serving the purpose of establishing legal parent-child relationships. Understanding the differences between each process is crucial, and our team can provide detailed explanations to help you make informed decisions.
Agency Adoption Process
An agency adoption involves working with a licensed adoption agency to connect with potential birth parents. The agency facilitates the adoption process, ensuring the legal requirements are met, and handling paperwork and court proceedings. We can assist you in navigating the agency adoption process, ensuring a smooth and successful transition.
Private Adoption Process
A private adoption typically involves direct communication between the prospective adoptive parents and the birth parents. In these cases, our firm can help facilitate communication, draft legal agreements, and guide you through the necessary court processes to finalize the adoption.
Stepparent Adoption Process
When a stepparent wants to adopt their spouse's child, a stepparent adoption process is required. This process establishes a legal relationship between the stepparent and the child, granting the stepparent legal rights and responsibilities as a parent. Our experienced team will work closely with you to navigate the legal requirements smoothly.
Relative Adoption Process
In cases where a relative seeks to adopt a child, a relative adoption process is necessary. This type of adoption ensures a close family member, such as a grandparent or aunt/uncle, can legally assume parental responsibilities. We provide expert advice and support to help you navigate the relative adoption process with ease.
The Court Adoption Process
Once you have determined the type of adoption that best suits your situation, the court adoption process in Kentucky begins. This process involves several steps, and our legal team will guide you through each stage, ensuring all necessary documentation is prepared and presented accurately.
Petition for Adoption
The first step in the court adoption process is filing a petition for adoption. Our dedicated team will assist you in preparing the necessary paperwork, including relevant personal information, background checks, and consents from involved parties.
Home Study Evaluation
As part of the adoption process, a home study evaluation is required to assess the prospective adoptive parents' suitability and the living environment they can offer to the child. Our firm can guide you through this process, ensuring adherence to all requirements.
Placement and Supervision
Following the court's approval of the adoption petition, the child will be placed in your care. During this placement period, the court may require supervisory visits to ensure the child's well-being. We provide ongoing support and guidance during this transitional period.
Finalization of Adoption
The final step in the court adoption process is the formalization of the adoption. This requires attending a final hearing where the court reviews all documentation, ensures compliance with legal requirements, and officially establishes the parent-child relationship. Our experienced attorneys will represent you during this hearing, providing the necessary legal advocacy to expedite the process.
Why Choose the Law Office of Stanley E. Robison, Jr?
When it comes to court adoption processes in Kentucky, the Law Office of Stanley E. Robison, Jr stands out as a leading authority. Our expertise in family law, combined with our commitment to personalized service, ensures that you receive the highest level of legal support throughout your adoption journey.
With years of experience in assisting families with their adoption cases, our legal team understands the emotional and legal complexities involved. We handle each case with compassion, integrity, and unwavering dedication, making us the ideal choice for all your adoption needs.
Comprehensive Legal Guidance
We provide comprehensive legal guidance, ensuring you understand the various options available and their potential implications. Our team will answer all your questions, address any concerns, and help you make informed decisions that are in the best interest of both you and the child.
Personalized Approach
We recognize that no two adoption cases are alike, and we tailor our approach to cater to your unique circumstances. Our attorneys will work closely with you, providing individualized attention at every step of the court adoption process. You can trust us to advocate fiercely for your rights and the best interests of the child.
Expertise in Family Law
Our law firm specializes in family law, with a specific focus on adoption cases. We have an in-depth understanding of Kentucky's adoption laws and processes, allowing us to navigate the complexities efficiently. You can rely on our expertise and experience to guide you through the legal maze.
Supportive and Compassionate Service
We understand that adoption can be an emotional journey, and we are here to provide the support and reassurance you need. Our team will provide compassionate assistance, ensuring you feel heard, understood, and supported from the initial consultation until the finalization of your adoption.
When it comes to court adoption processes in Kentucky, trust the Law Office of Stanley E. Robison, Jr to provide you with exceptional legal counsel and guidance. Contact us today to schedule a consultation and take the first step towards building your loving and legally secure family.