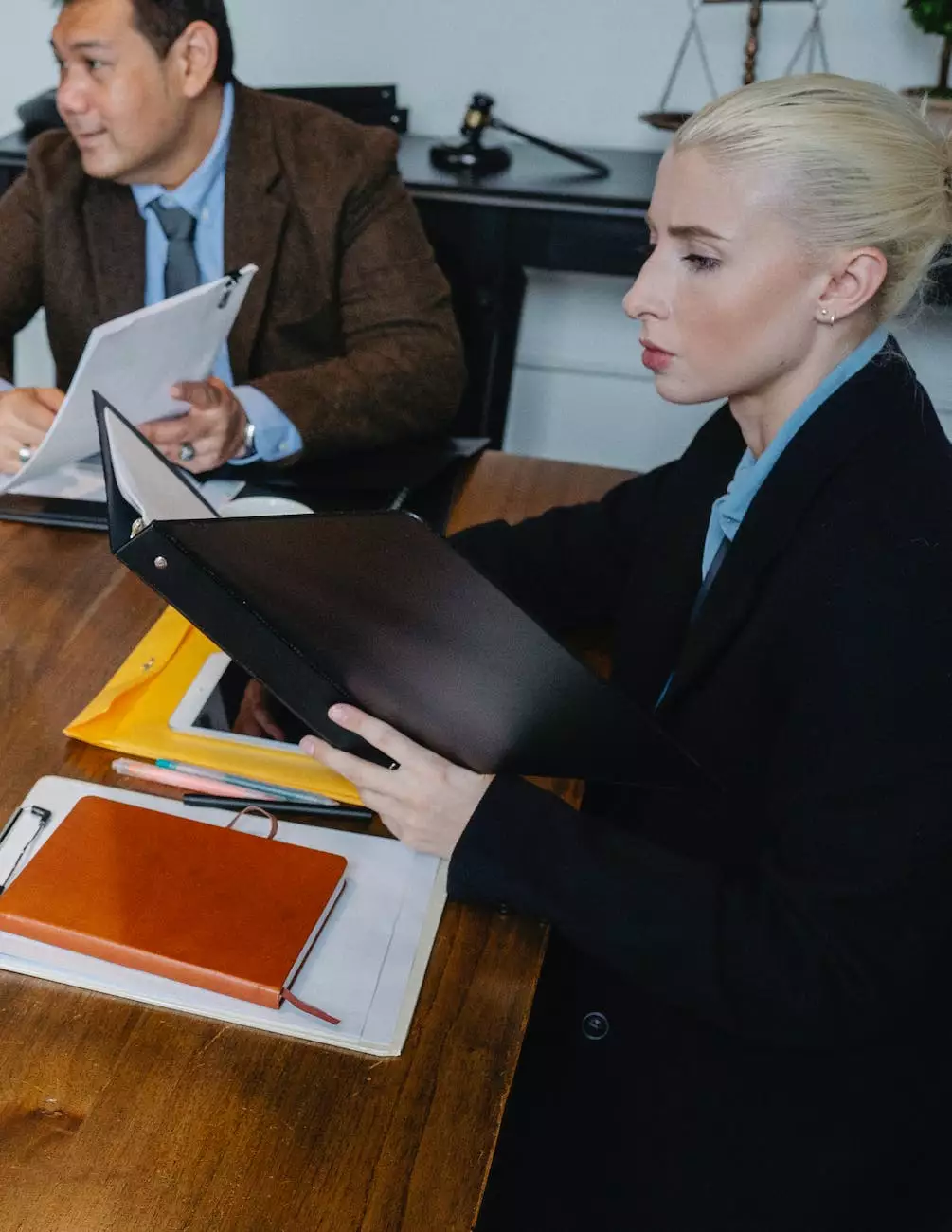 Comprehensive Legal Solutions Tailored to Your Needs
Welcome to the official page of Bob Matter, an expert attorney at the Law Office of Stanley E. Robison, Jr. If you are seeking professional legal services in various areas of law, you have come to the right place. With years of experience and a proven track record of success, Bob Matter is dedicated to providing you with comprehensive and personalized legal solutions to meet your specific needs.
Areas of Expertise
Bob Matter specializes in a wide range of legal practice areas, ensuring that clients receive exceptional guidance and representation across the board. With a detail-oriented approach, Bob is committed to delivering the highest level of service in the following areas:
Criminal Law
Family Law
Real Estate Law
Personal Injury Law
Employment Law
Business Law
Estate Planning
Experience and Expertise That Matters
With a profound understanding of the complex legal landscape, Bob Matter combines legal knowledge with a strategic approach to achieve the best possible outcomes for his clients. Drawing from years of experience and industry insights, Bob is well-equipped to handle even the most challenging legal matters.
Client-Centered Approach
At the Law Office of Stanley E. Robison, Jr, we prioritize our clients and their unique situations. Bob Matter believes that effective legal representation requires a deep understanding of clients' needs and concerns. By taking the time to listen attentively, Bob ensures that his clients' interests are protected at every step of the legal process.
Reliable and Skilled Legal Representation
When faced with legal challenges, having a dedicated and knowledgeable attorney on your side is crucial. Bob Matter, backed by the expertise of the Law Office of Stanley E. Robison, Jr, offers a personalized and diligent approach to every case. Bob's extensive skill set enables him to navigate the complexities of the legal system with confidence, always striving to achieve the best possible results for his clients.
Committed to Your Success
When you choose Bob Matter as your legal representative, you can rest assured that your case will be handled with utmost care. Bob goes above and beyond to provide comprehensive legal support, guiding you through each stage of the process and addressing your concerns along the way. Trust Bob Matter and the Law Office of Stanley E. Robison, Jr to protect your rights and fight for your best interests.
Contact Us Today
If you are in need of expert legal services from a dedicated attorney, do not hesitate to contact Bob Matter and the Law Office of Stanley E. Robison, Jr. Our team is ready to assist you in resolving your legal matters effectively and efficiently. Schedule a consultation today and take a step towards securing a favorable outcome in your case.