Car Accidents
Sep 26, 2018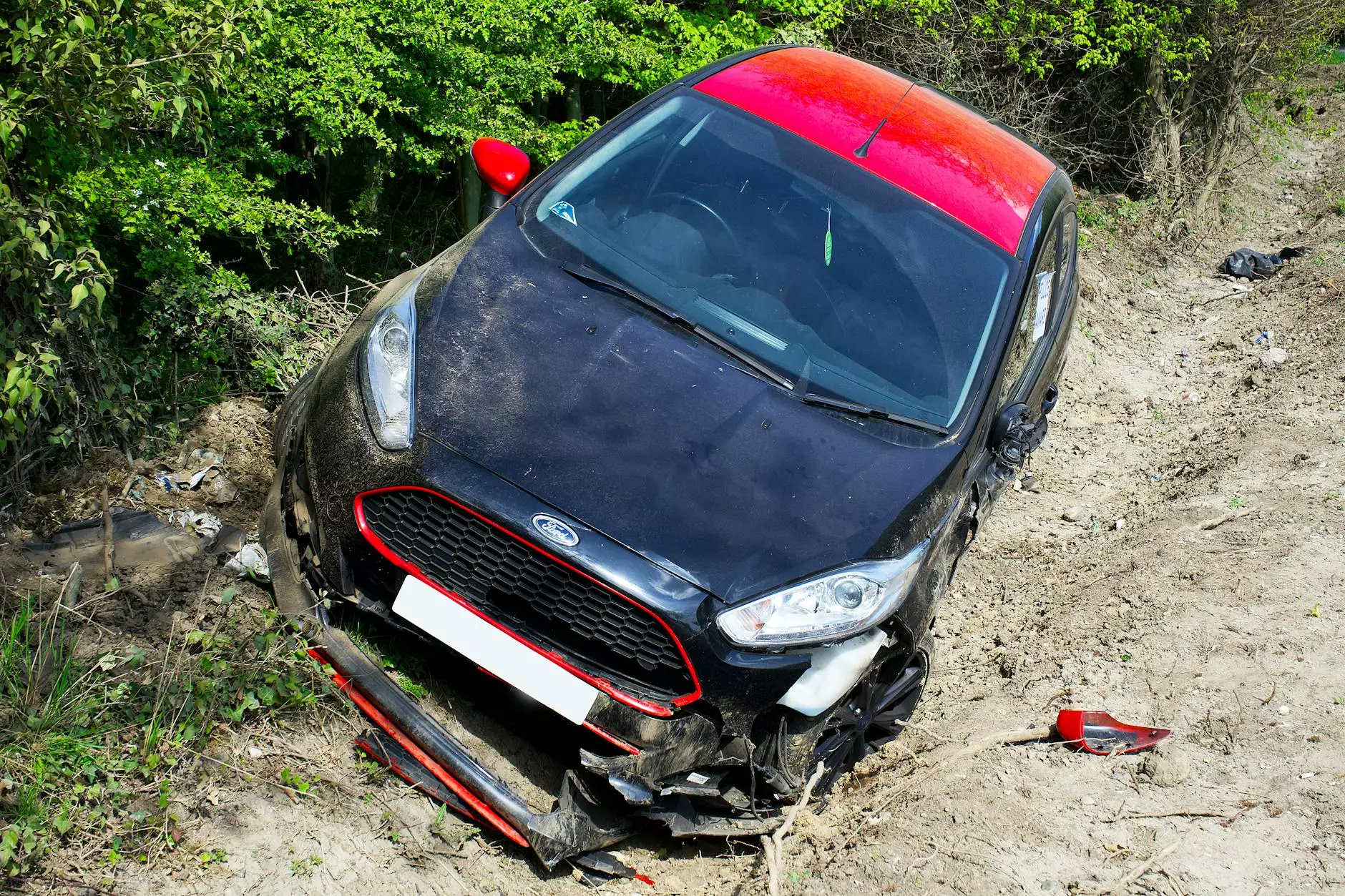 At the Law Office of Stanley E. Robison, Jr, we understand the devastating impact that car accidents can have on individuals and their families. As experienced attorneys in the field of personal injury law, we are committed to helping accident victims seek justice and obtain fair compensation.
The Importance of Legal Representation
When you've been involved in a car accident, seeking legal representation is crucial. Insurance companies often try to minimize their financial responsibility and may offer inadequate settlements. Having a skilled attorney by your side can make all the difference in ensuring your rights are protected.
Our team of dedicated car accident lawyers has a proven track record of successfully handling cases just like yours. We have in-depth knowledge of the relevant laws and regulations, and we know the strategies insurance companies use to limit payouts. With us on your side, you can rest assured that you have a strong advocate fighting for you.
Comprehensive Legal Services
Our law firm provides a comprehensive range of legal services specifically tailored to car accident cases. We handle all types of accidents, from minor fender benders to more serious collisions. No matter the circumstances surrounding your accident, we have the expertise and resources to handle your case effectively.
Our services include:
Investigating the cause of the accident
Gathering evidence, such as police reports and witness statements
Consulting with accident reconstruction experts
Negotiating with insurance companies on your behalf
Filing necessary legal documents and paperwork
Representing you in court, if necessary
Our Approach
When you choose the Law Office of Stanley E. Robison, Jr to represent you in your car accident case, you can expect personalized attention and compassionate support throughout the legal process.
Our attorneys will take the time to listen to your story and understand the impact the accident has had on your life. We will conduct a thorough investigation to gather all the necessary evidence and build a strong case on your behalf.
We believe in open and honest communication with our clients, providing regular updates on the progress of your case. We will explain the legal options available to you and guide you through every step of the process.
Why Choose Us?
There are countless law firms out there, but choosing the right one to handle your car accident case can be a daunting task. Here are a few reasons why we believe the Law Office of Stanley E. Robison, Jr is the best choice:
Experience: Our attorneys have extensive experience in car accident cases and have achieved successful outcomes for numerous clients.
Expertise: We specialize in personal injury law, with a focus on car accidents. We stay updated on the latest legal developments to ensure the best possible representation for our clients.
Exceptional Track Record: We have a proven track record of obtaining substantial settlements and verdicts for our clients.
Client Satisfaction: Our clients' satisfaction is our top priority. We go above and beyond to provide personalized attention and achieve the best results for each individual case.
Compassionate Advocacy: We understand the emotional and physical toll that car accidents can take. Our attorneys are dedicated to providing compassionate support, while aggressively fighting for your rights.
Contact Us Today
If you have been involved in a car accident and need legal representation, don't hesitate to reach out to the Law Office of Stanley E. Robison, Jr. We offer a free initial consultation to discuss the details of your case and provide a clear understanding of your legal options.
Remember, time is of the essence when it comes to pursuing a car accident claim. Contact us today to schedule your consultation and take the first step towards obtaining the compensation you deserve.
Law Office of Stanley E. Robison, Jr 123 Main St City, State ZIP Phone: (123) 456-7890 Email: [email protected]