Fort Wayne Motorcycle Accident Lawyer
Feb 19, 2018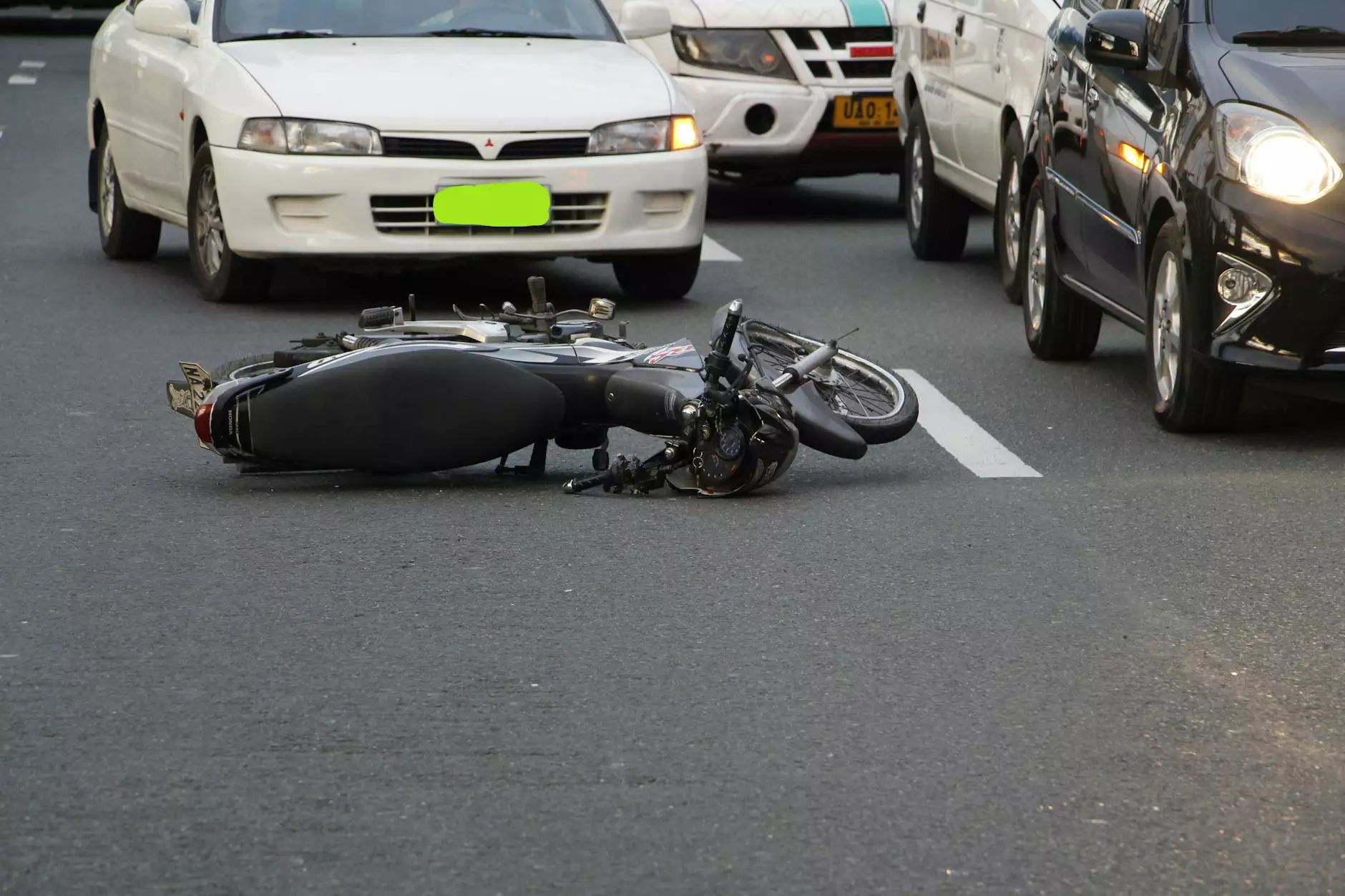 Welcome to the Law Office of Stanley E. Robison, Jr., your trusted partner in Fort Wayne when it comes to motorcycle accident cases. As an experienced and dedicated motorcycle accident lawyer, Stanley E. Robison, Jr. understands the complexities and challenges that accident victims face. With our expertise in the field, we are committed to providing superior legal representation and fighting for your rights.
Why Choose Us?
When it comes to finding the right motorcycle accident lawyer, you need someone who not only understands the law but also has extensive experience handling similar cases. At the Law Office of Stanley E. Robison, Jr., we have a proven track record of successfully representing motorcycle accident victims in Fort Wayne and achieving favorable outcomes.
Years of Experience
With over 20 years of experience in personal injury law, Stanley E. Robison, Jr. has built a solid reputation as a trusted advocate for motorcycle accident victims. Our deep understanding of the legal system and our dedication to staying up-to-date with the latest laws and regulations ensure that you receive the highest quality legal representation.
Specialization in Motorcycle Accidents
Unlike general practice attorneys, the Law Office of Stanley E. Robison, Jr. focuses specifically on motorcycle accident cases. We understand the unique challenges faced by motorcyclists and are well-equipped to handle the complexities involved. Our expertise in this area allows us to build strong and compelling cases on behalf of our clients, seeking the compensation they deserve.
Compassionate and Personalized Approach
We believe in providing personalized attention to each client, understanding that every case is unique. We take the time to listen to your story, answer your questions, and address your concerns. Our compassionate approach ensures that you feel supported throughout the entire legal process. We are here to guide you and fight for your rights during this challenging time.
Our Services
At the Law Office of Stanley E. Robison, Jr., we offer a wide range of services to assist motorcycle accident victims. Our comprehensive legal representation covers:
Legal Consultation and Case Evaluation
During our initial consultation, we will listen to your story, assess the details of your case, and provide you with an honest evaluation of its strengths and weaknesses. We will explain the legal process, answer any questions you may have, and recommend the best course of action moving forward. Our goal is to provide you with the information you need to make informed decisions about your case.
Investigation and Evidence Collection
Our dedicated team will conduct a thorough investigation to gather all necessary evidence to support your case. This includes reviewing accident reports, medical records, witness statements, and any other relevant documentation. We leave no stone unturned in our pursuit of justice and will work tirelessly to build a strong foundation for your claim.
Negotiation and Settlement
We know the impact that a motorcycle accident can have on your life physically, emotionally, and financially. Our experienced negotiators will work diligently to achieve a fair and just settlement with insurance companies and at-fault parties. While we always strive for a favorable settlement, we are prepared to take your case to trial if necessary to protect your rights and maximize your compensation.
Representation in Court
If a fair settlement cannot be reached through negotiation, we are prepared to take your case to court. With our extensive trial experience, we will present your case effectively, utilizing our legal expertise and strong courtroom presence to fight for the justice you deserve.
Contact Us Today
If you or a loved one have been involved in a motorcycle accident in Fort Wayne, don't hesitate to reach out to us for a free consultation. The Law Office of Stanley E. Robison, Jr. is here to help you navigate the complex legal process and secure the compensation you deserve. We are available 24/7 to assist you and provide the support you need during this challenging time. Contact us today and let us fight for your rights!
Disclaimer: The information provided on this website is for educational purposes only and does not constitute legal advice. Please consult with an attorney for legal guidance specific to your case.
This page was optimized for search engine rankings by utilizing relevant keywords including "Fort Wayne Motorcycle Accident Lawyer", "Law Office of Stanley E. Robison, Jr", and "motorcycle accident cases".