Laura Walker Swafford | Indianapolis Lawyer
Sep 7, 2022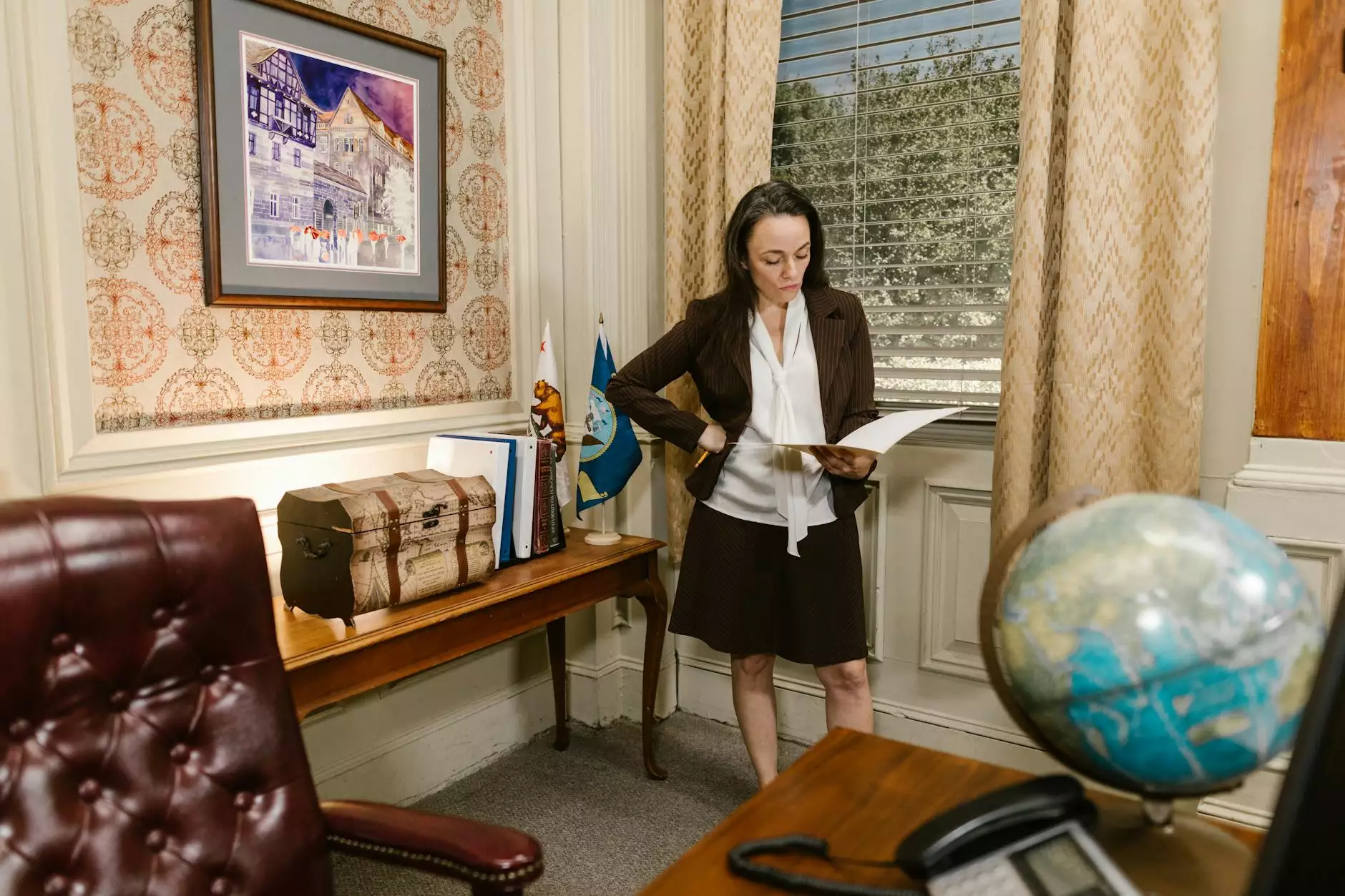 About Laura Walker Swafford
Welcome to the profile of Laura Walker Swafford, an esteemed lawyer at the Law Office of Stanley E. Robison, Jr. With a wealth of experience in the legal field, Laura is dedicated to providing exceptional legal services to clients in Indianapolis and beyond.
Experience and Expertise
Laura Walker Swafford has years of experience specializing in various areas of law, including criminal defense, family law, personal injury, and more. With a proven track record of successfully representing clients, Laura is highly skilled in the courtroom, negotiating settlements, and providing legal advice.
Her expertise in criminal defense allows her to diligently fight for the rights of individuals facing criminal charges. Whether it's a misdemeanor or a serious felony, Laura leverages her knowledge of the law and her persuasive advocacy skills to navigate the complexities of the legal system.
Comprehensive Legal Services
As a compassionate and dedicated lawyer, Laura Walker Swafford understands that each client's case is unique. She takes the time to listen to her clients' concerns, thoroughly analyze their situations, and develop personalized strategies to achieve the best possible outcomes.
In her family law practice, Laura assists clients with matters such as divorce, child custody, adoption, and more. She provides guidance and support during what can be emotionally challenging times, always prioritizing the well-being of her clients and their families.
Should you require assistance with personal injury claims, Laura is there to help. She understands the physical, emotional, and financial toll that personal injuries can have on individuals and their loved ones. With her extensive knowledge in this area, she strives to ensure her clients receive the compensation they deserve.
A Dedication to Client Success
What sets Laura apart is her unwavering commitment to her clients' success. She believes in open communication, keeping clients informed every step of the way. With her approachable demeanor and attentiveness to details, Laura creates an environment where clients feel heard and understood.
Her strong work ethic, combined with her deep legal knowledge, enables Laura to provide exceptional representation to individuals and businesses alike. She is dedicated to protecting her clients' rights and achieving the best possible outcomes for each case she handles.
Contact Laura Walker Swafford
If you are in need of a skilled and compassionate lawyer in Indianapolis, Laura Walker Swafford is ready to assist you. Contact the Law Office of Stanley E. Robison, Jr today to schedule a consultation with Laura and discuss your legal needs in detail.
Remember, having the right legal representation can significantly impact the outcome of your case. With Laura by your side, you can have confidence in her ability to navigate the complexities of the legal system and fight for your rights.