South Bend Bicycle Accident Lawyer | Yosha, Cook & Tisch
Jul 26, 2018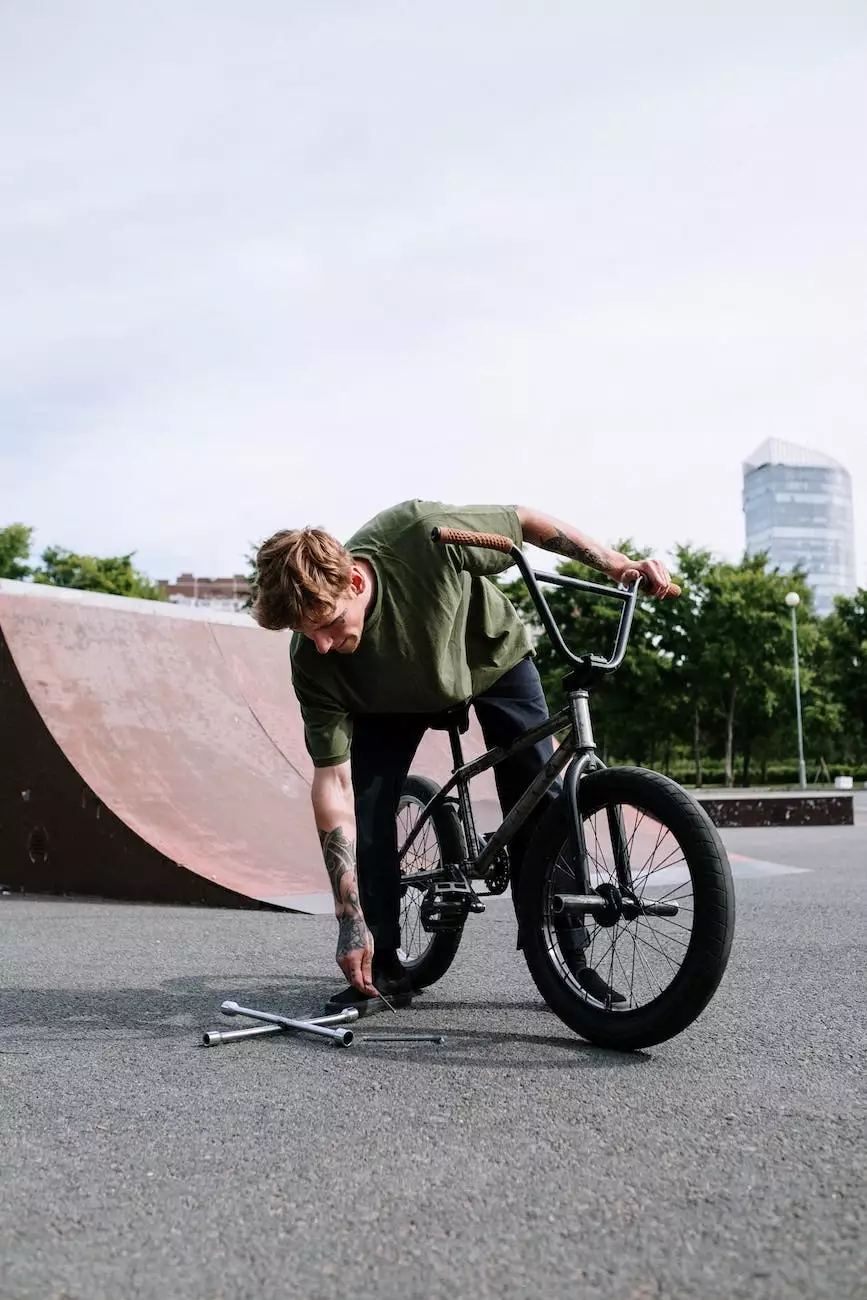 Experienced Legal Representation for Bicycle Accident Cases in South Bend
If you've been involved in a bicycle accident in South Bend, you need an experienced and knowledgeable legal team on your side. At Yosha, Cook & Tisch, we specialize in representing individuals who have been injured in bicycle accidents.
With a deep understanding of South Bend's local laws and regulations, our team has successfully helped numerous clients receive the compensation they deserve. We are dedicated to fighting for your rights and ensuring that you receive the maximum compensation for your injuries and damages.
Why Choose Yosha, Cook & Tisch?
When it comes to choosing a bicycle accident lawyer in South Bend, it's essential to work with a team that has a proven track record of success. Yosha, Cook & Tisch have decades of experience in handling personal injury cases, including bicycle accidents.
Our team is highly skilled in conducting thorough investigations, gathering vital evidence, and negotiating with insurance companies. We leave no stone unturned in building a strong case on your behalf.
We understand the challenges that bicycle accident victims face, from painful injuries and medical expenses to loss of income and emotional distress. Our goal is to provide you with comprehensive legal representation and guide you through the entire legal process with compassion and dedication.
Comprehensive Legal Services for Bicycle Accident Victims
At Yosha, Cook & Tisch, we offer a wide range of legal services designed to support bicycle accident victims in South Bend. Some of our key services include:
Case Evaluation: Our experienced attorneys will evaluate the details of your case and provide you with an honest assessment of the potential legal options available to you.
Investigation and Evidence Collection: We will conduct a thorough investigation, gathering crucial evidence such as police reports, witness statements, medical records, and more.
Negotiation with Insurance Companies: Our skilled negotiators will handle all communication with insurance companies on your behalf, working to secure a fair settlement.
Representation in Court: If a fair settlement cannot be reached, our trial attorneys are prepared to take your case to court and fight tirelessly for your rights.
Medical Resources: We can connect you with trusted medical professionals who specialize in bicycle accident injuries, ensuring you receive the care you need.
Common Causes of Bicycle Accidents in South Bend
Bicycle accidents can occur due to various factors, and understanding the common causes can help raise awareness and prevent future incidents. Some of the typical causes of bicycle accidents in South Bend include:
Distracted Driving: Drivers not paying attention to the road due to texting, talking on the phone, or other distractions.
Failure to Yield: Drivers failing to yield the right of way or disobeying traffic signals and signs.
Dooring: When a parked car occupant opens a door without checking for oncoming bicyclists.
Unsafe Road Conditions: Potholes, uneven pavement, or lack of proper signage can contribute to bicycle accidents.
Driver Intoxication: Operating a vehicle under the influence of drugs or alcohol greatly increases the risk of accidents.
Seeking Compensation for Bicycle Accident Injuries
If you have been injured in a bicycle accident in South Bend, you may be entitled to compensation for various damages, including:
Medical Expenses: Coverage for hospital bills, surgeries, rehabilitation, and ongoing medical treatment.
Lost Wages: Compensation for income lost due to missed work during your recovery.
Pain and Suffering: Damages awarded for physical and emotional distress caused by the accident.
Property Damage: Reimbursement for bicycle repair or replacement.
Wrongful Death: If a loved one has tragically lost their life in a bicycle accident, we can help you pursue a wrongful death claim.
Contact Yosha, Cook & Tisch for a Free Consultation
If you've been injured in a bicycle accident, don't hesitate to contact Yosha, Cook & Tisch at the Law Office of Stanley E. Robison, Jr. Our knowledgeable and dedicated legal team is ready to provide you with the personalized attention and strong advocacy you deserve. Schedule a free consultation today and let us fight for your rights.
Note: The information provided here is for informational purposes only and does not constitute legal advice.