Can I Get Workers' Comp After Being Injured During My ...
Nov 13, 2022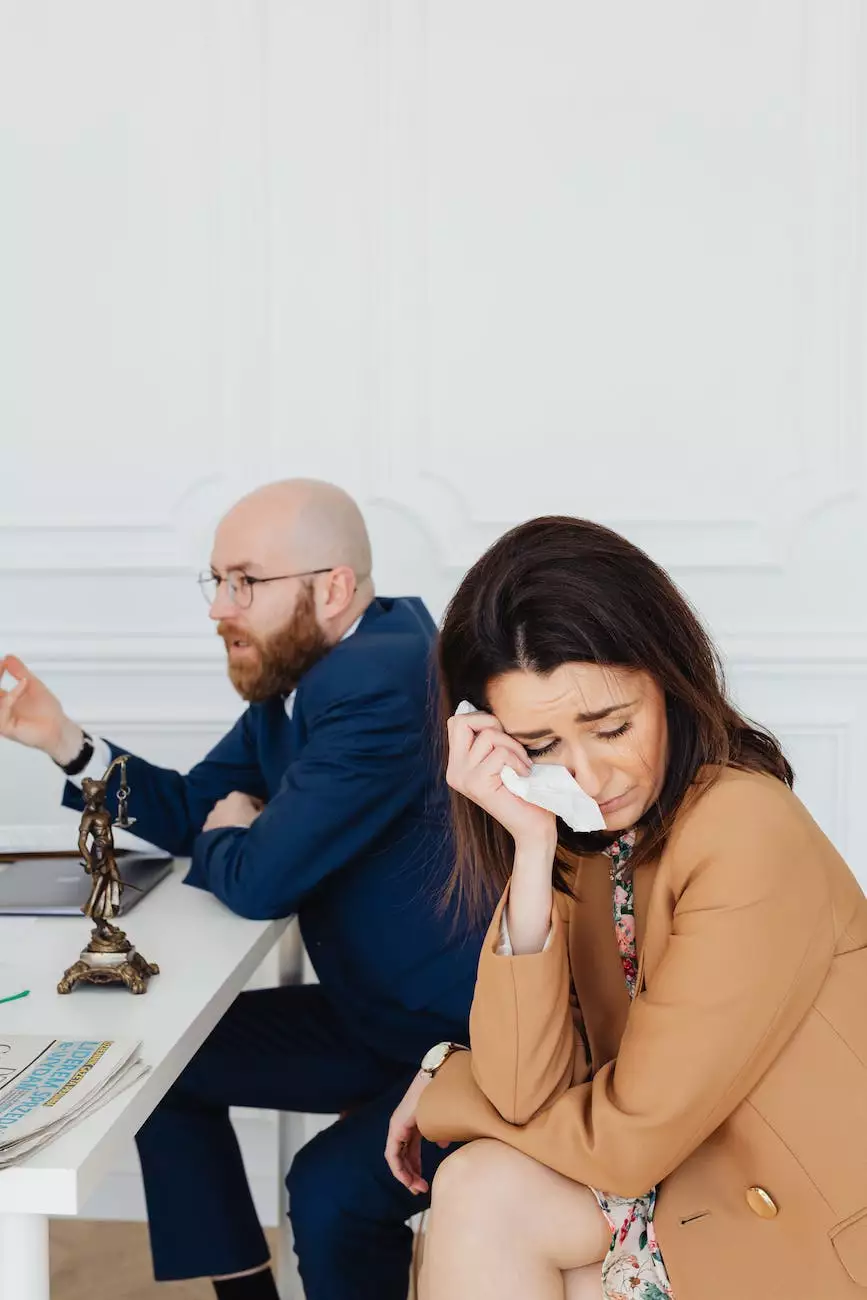 Understanding Your Rights with Workers' Compensation
Have you recently been injured at work? Are you wondering if you are eligible for workers' compensation benefits? Look no further than the Law Office of Stanley E. Robison, Jr. Our team of expert attorneys specializes in workers' compensation cases and can guide you through the complex legal process to ensure that your rights are protected.
Workers' Compensation - Your Pathway to Recovery
When you are injured on the job, workers' compensation can provide valuable support during your recovery. It is a type of insurance program designed to provide financial compensation for medical expenses, lost wages, and disability benefits to workers who suffer job-related injuries or illness. The Law Office of Stanley E. Robison, Jr. is dedicated to helping injured workers navigate the workers' compensation system and obtain the benefits they are entitled to.
Understanding Eligibility Criteria
Eligibility for workers' compensation benefits varies depending on the specific circumstances of your injury. In most cases, workers who are injured during the course of their employment are eligible to receive benefits. It is crucial to report the injury to your employer as soon as possible and seek medical attention promptly. Our experienced attorneys can assist you in ensuring that all necessary steps are taken to maximize your chances of receiving workers' compensation.
Seeking Legal Representation
While you may be entitled to workers' compensation, navigating the legal intricacies of the process can be challenging on your own. That is why it is crucial to seek the assistance of an experienced workers' compensation attorney. At the Law Office of Stanley E. Robison, Jr., we have a deep understanding of workers' compensation laws and can provide you with the legal support you need. Our team will work tirelessly to build a strong case on your behalf and ensure that you receive the compensation you deserve.
Why Choose the Law Office of Stanley E. Robison, Jr?
With numerous law firms specializing in workers' compensation, you may wonder why you should choose the Law Office of Stanley E. Robison, Jr. Here are just a few reasons:
Experience: Our firm has years of experience exclusively handling workers' compensation cases, giving us a deep understanding of the intricacies involved.
Expertise: Our attorneys are highly skilled in workers' compensation law and are dedicated to staying updated on the latest legal developments.
Personalized Attention: We believe in providing personalized attention to each client. When you work with us, you can be confident that your case will receive the individual attention it deserves.
Proven Track Record: Our firm has a proven track record of successfully representing injured workers and securing favorable outcomes.
Compassion: We understand the physical, emotional, and financial toll that a work-related injury can have on your life. Our team is committed to providing compassionate support throughout the legal process.
Contact Us for a Free Consultation
If you have been injured during your work and have questions about your eligibility for workers' compensation, the Law Office of Stanley E. Robison, Jr. is here to help. Contact us today for a free and confidential consultation. Our dedicated attorneys will evaluate your case, explain your legal options, and provide guidance to help you make informed decisions. We are committed to fighting for your rights and ensuring that you receive the compensation you deserve. Don't wait - reach out to us now!