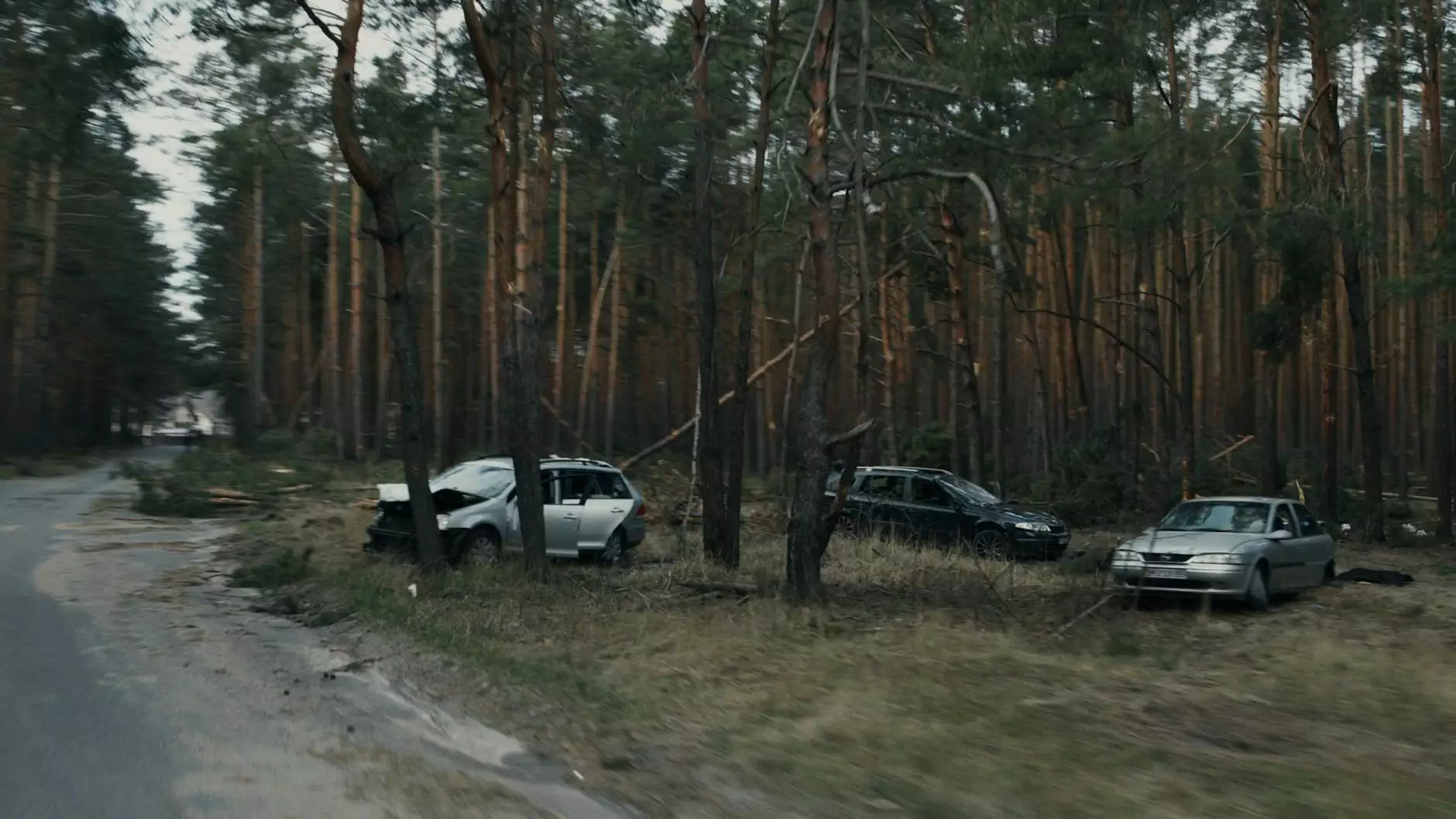 When it comes to truck accidents in Carmel, you need the expertise of experienced lawyers who can fight for your rights and ensure you receive the compensation you deserve. At the Law Office of Stanley E. Robison, Jr, we specialize in handling truck accident cases with compassion, integrity, and unwavering dedication.
Why Choose Us?
At the Law Office of Stanley E. Robison, Jr, we understand the unique challenges that truck accident victims face. Our team of Carmel truck accident lawyers has a proven track record of success in handling complex truck accident cases. Here are a few reasons why we are the right choice for you:
1. Experience and Expertise
With years of experience in the field of personal injury law, our Carmel truck accident lawyers possess the knowledge and expertise to navigate through the intricate legal process associated with truck accident cases. We stay up-to-date with the latest laws and regulations to ensure our clients receive the best possible representation.
2. Diligent Investigation
When you hire us, we conduct a thorough investigation into the truck accident that caused your injuries. Our skilled team gathers evidence, interviews witnesses, and works with accident reconstruction experts if necessary. We leave no stone unturned in building a strong case on your behalf.
3. Strong Negotiation Skills
Our Carmel truck accident lawyers have honed their negotiation skills over the years. We understand the tactics used by insurance companies to minimize payouts, and we use our expertise to negotiate aggressively on your behalf. Our goal is to secure the maximum compensation you deserve to cover medical expenses, lost wages, pain and suffering, and more.
4. Trial-Ready Representation
While we strive to negotiate fair settlements for our clients, we are always prepared to take your case to trial if necessary. Our trial-ready approach sends a clear message to insurance companies that we are willing to fight for your rights in the courtroom. We meticulously prepare every case to ensure our clients have the best chance of success, whether through settlement negotiations or trial verdicts.
Types of Truck Accident Cases We Handle
At the Law Office of Stanley E. Robison, Jr, we have extensive experience in handling various types of truck accident cases. Some common cases we specialize in include:
Rear-end collisions involving trucks
Intersection accidents with commercial trucks
Jackknife truck accidents
Underride and override accidents
Wide turn accidents
Brake failure accidents
Recovering Compensation in Truck Accident Cases
Being involved in a truck accident can have severe physical, emotional, and financial consequences. Our Carmel truck accident lawyers are here to help you recover the compensation you need to rebuild your life. Compensation in truck accident cases may cover:
Medical expenses, both current and future
Lost wages and future lost earning capacity
Pain and suffering
Property damage
Rehabilitation and therapy costs
Loss of consortium
Wrongful death damages, if applicable
Contact Us for a Free Consultation
If you or a loved one has been injured in a truck accident in Carmel, don't wait to seek legal representation. The Law Office of Stanley E. Robison, Jr is here to help you every step of the way. Contact our office today to schedule a free consultation with our experienced Carmel truck accident lawyers. We will evaluate your case, answer any questions you have, and provide personalized guidance tailored to your specific situation. Remember, you don't have to face the aftermath of a truck accident alone - we are here to fight for you!