Evansville Personal Injury Lawyers
Sep 7, 2022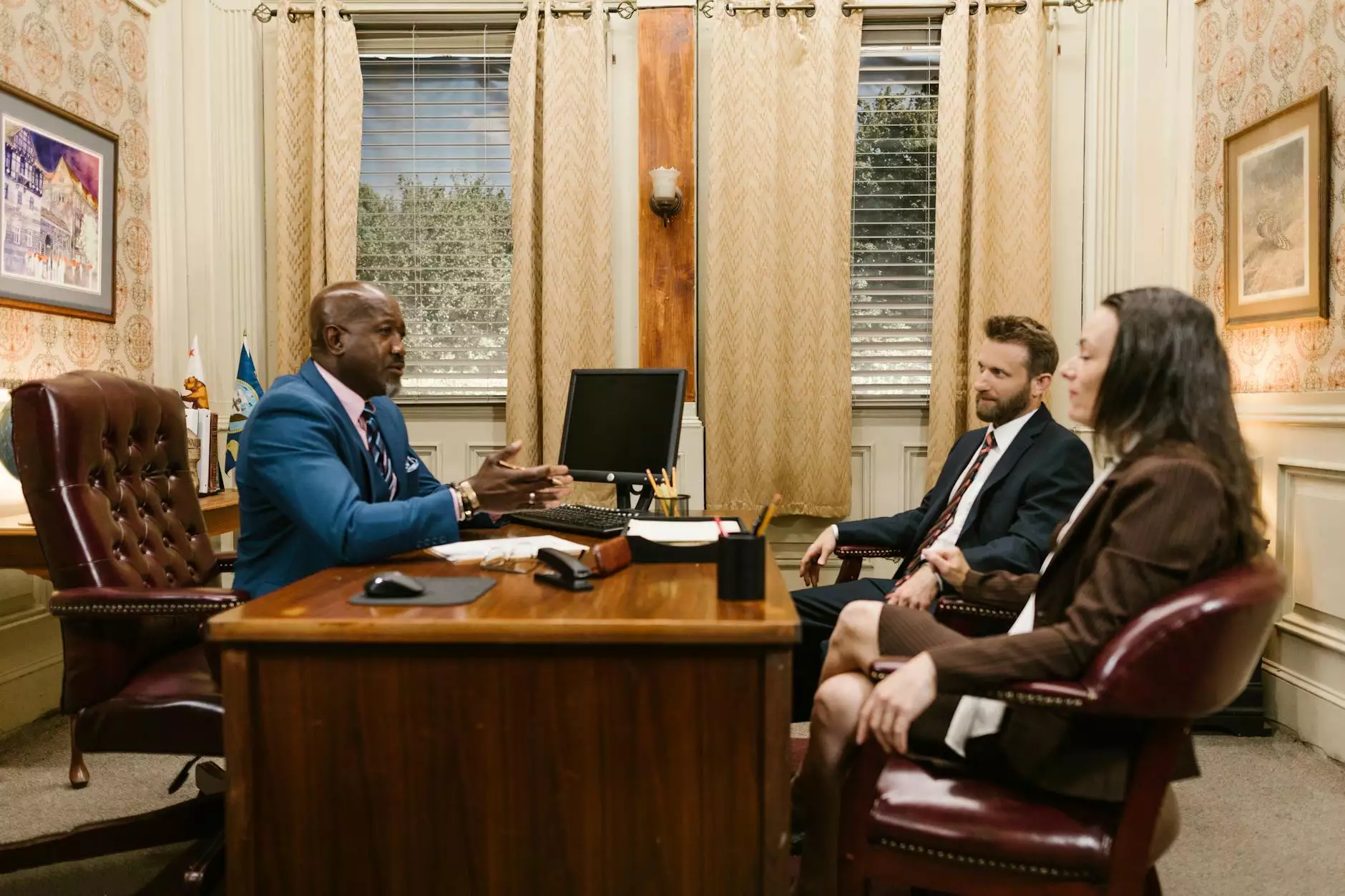 Experienced Personal Injury Attorneys in Evansville
If you have been injured in an accident in Evansville, finding the right personal injury lawyer is crucial to ensure you receive the compensation you deserve. At the Law Office of Stanley E. Robison, Jr, we specialize in personal injury cases and have a proven track record of success.
Our Commitment to You
As leading personal injury lawyers in Evansville, we are committed to providing exceptional legal representation and personalized attention to each of our clients. We understand the physical, emotional, and financial toll that a personal injury can take on you and your loved ones, and we are here to support you every step of the way.
Comprehensive Personal Injury Services
Our team of highly skilled attorneys can handle a wide range of personal injury cases, including:
Car Accidents
Motorcycle Accidents
Truck Accidents
Slip and Fall Accidents
Medical Malpractice
Product Liability
Workplace Injuries
Wrongful Death
With our in-depth knowledge and expertise in personal injury law, we will fight tirelessly to protect your rights and pursue the maximum compensation for your injuries, medical expenses, lost wages, and pain and suffering.
Proven Results
At the Law Office of Stanley E. Robison, Jr, we have a proven record of achieving favorable outcomes for our clients. Our dedication to excellence and tireless advocacy has helped us recover millions of dollars in settlements and verdicts.
Client-Focused Approach
We believe in building strong relationships with our clients based on trust, open communication, and mutual respect. When you choose us as your personal injury attorneys in Evansville, you can expect:
Personalized attention to your case
Regular updates on the progress of your claim
Thorough investigation of your accident
Expert negotiation and courtroom representation
Compassionate support and guidance
Contact Us Today for a Consultation
If you or a loved one has suffered a personal injury in Evansville, don't wait to seek legal advice. The statutes of limitations may restrict your ability to file a claim, so it's important to act quickly. Contact the Law Office of Stanley E. Robison, Jr today to schedule a consultation with one of our experienced personal injury lawyers.
When it comes to personal injury cases, time is of the essence. Let us fight for your rights and help you obtain the compensation you deserve.
Disclaimer: The information provided on this website is for general informational purposes only and should not be construed as legal advice tailored to your specific situation. For personalized legal advice, please consult with an attorney.