Nicholas Tuttle - Indianapolis Personal Injury Lawyer
Aug 31, 2018
Trucking Safety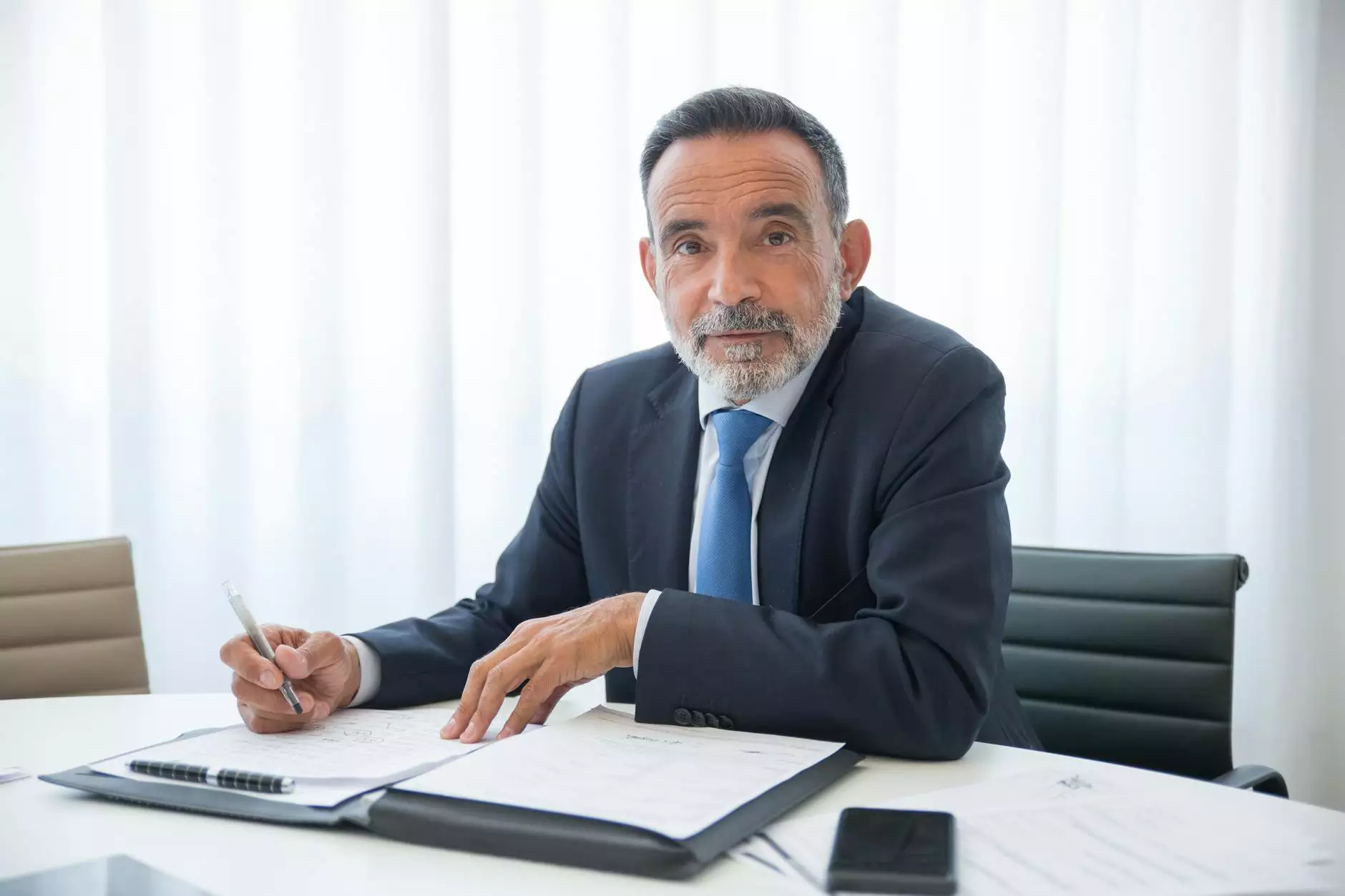 Personal Injury Cases Require Expert Legal Representation
When it comes to personal injury cases in Indianapolis, you need an experienced and dedicated lawyer who will fight for your rights. Nicholas Tuttle, a renowned attorney at the Law Office of Stanley E. Robison, Jr, is here to provide you with top-notch legal representation.
Trustworthy and Dedicated Personal Injury Lawyer in Indianapolis
With a strong background in personal injury law, Nicholas Tuttle has successfully represented numerous clients in Indianapolis and achieved favorable outcomes. He understands the challenges faced by his clients and is committed to seeking justice and compensation for their injuries and losses.
Comprehensive Legal Services for Personal Injury Cases
Nicholas Tuttle offers a wide range of legal services related to personal injury cases. Whether you've been injured in a car accident, slip and fall incident, workplace accident, or any other type of accident caused by someone else's negligence, Nicholas Tuttle will thoroughly evaluate your case and provide knowledgeable guidance throughout the legal process.
Experience You Can Rely On
With over a decade of experience in personal injury law, Nicholas Tuttle has extensive knowledge of the legal system and knows how to build a strong case. He utilizes his expertise to gather evidence, consult with experts, and negotiate with insurance companies, all with the goal of securing the best possible outcome for his clients.
A Compassionate Approach
At the Law Office of Stanley E. Robison, Jr, we understand the physical, emotional, and financial toll a personal injury can have on individuals and their families. That's why Nicholas Tuttle takes a compassionate approach when working with his clients. He listens attentively to their concerns, provides support, and fights vigorously to protect their rights and pursue fair compensation.
Dedicated Personal Attention
As an Indianapolis personal injury lawyer, Nicholas Tuttle believes in providing personalized and dedicated attention to each client. He takes the time to understand their unique circumstances, thoroughly investigates their case, and keeps them informed about the progress every step of the way. You can trust that your case will receive the attention it deserves.
Results-Driven Advocacy
Nicholas Tuttle is a results-driven lawyer who strives to achieve the best possible outcomes for his clients. He meticulously prepares each case, presents compelling arguments, and is always ready to go to court if necessary. His track record of successful settlements and verdicts speaks to his commitment and dedication to obtaining justice for those he represents.
Contact Nicholas Tuttle for a Free Consultation
If you or a loved one has been injured due to someone else's negligence, don't hesitate to seek legal representation. Contact Nicholas Tuttle, an experienced Indianapolis personal injury lawyer at the Law Office of Stanley E. Robison, Jr, for a free, no-obligation consultation. Together, you can explore your options and determine the best course of action to protect your rights and claim the compensation you deserve.
Why Choose the Law Office of Stanley E. Robison, Jr?
Decades of combined experience
Award-winning legal services
Personalized attention and client-focused approach
Proven track record of successful cases
Strong negotiation skills
Passionate advocacy for clients
Extensive knowledge of personal injury law
Commitment to obtaining maximum compensation
Free initial consultations
Your Trusted Partner in Personal Injury Cases
When it comes to personal injury cases in Indianapolis, Nicholas Tuttle and the Law Office of Stanley E. Robison, Jr are here to fight for your rights. With a strong reputation, valuable expertise, and a genuine dedication to achieving justice, Nicholas Tuttle is the Indianapolis personal injury lawyer you can rely on.