Hypoxic Ischemic Encephalopathy (HIE) Lawsuits
Dec 6, 2021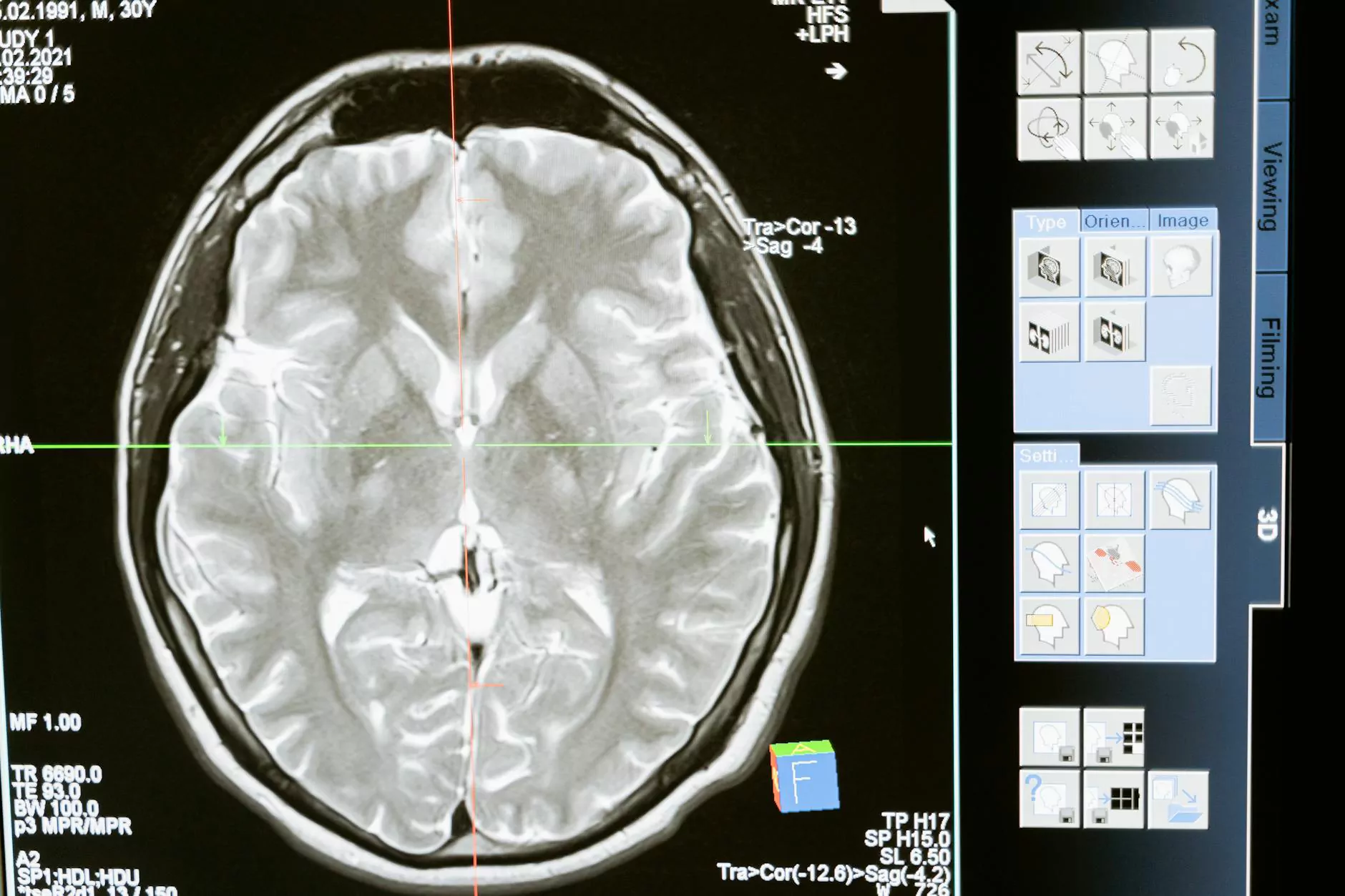 Welcome to the page dedicated to Hypoxic Ischemic Encephalopathy (HIE) lawsuits. At the Law Office of Stanley E. Robison, Jr, we have extensive experience and expertise in handling birth injury cases, and we understand the complexities involved in HIE lawsuits. Our team of dedicated legal professionals is here to provide the specialized representation you need. We are committed to helping families navigate through the legal process and obtaining justice for their child.
What is Hypoxic Ischemic Encephalopathy (HIE)?
Hypoxic Ischemic Encephalopathy (HIE) is a serious medical condition that occurs when there is insufficient oxygen supply to an infant's brain during or near the time of birth. This lack of oxygen can lead to long-term neurological impairments and disabilities. HIE is often caused by medical negligence or errors during the birthing process, such as delayed C-sections, improper monitoring, or failure to respond to fetal distress.
If your child has been diagnosed with HIE, it is crucial to understand your legal rights and options. Pursuing a lawsuit can help you seek compensation for medical expenses, ongoing care, therapy, and other damages that may arise from your child's HIE condition. Our experienced legal team can guide you through the legal process, ensuring your rights are protected and fighting for the compensation your child deserves.
Why Choose Us for Your HIE Lawsuit?
When it comes to HIE lawsuits, you need a legal team with a deep understanding of both medical and legal aspects. At the Law Office of Stanley E. Robison, Jr, we have successfully represented numerous families in HIE cases, and our track record speaks for itself. Here's why we are the right choice for your HIE lawsuit:
Expertise: We specialize in birth injury cases, including HIE, and have in-depth knowledge of the medical complexities involved. Our legal team works closely with medical experts to establish the link between medical negligence and your child's HIE condition.
Experience: With years of experience, we have honed our skills and strategies in handling complex birth injury lawsuits. We have a thorough understanding of the legal process and know how to build a strong case to maximize your chances of a successful outcome.
Compassion: We understand the emotional and financial toll HIE can have on families. Our team is dedicated to providing compassionate and personalized representation, ensuring you have the support you need throughout the legal process.
Proven Results: Our firm has obtained significant settlements and verdicts for our clients in HIE lawsuits. We have a track record of holding medical professionals and institutions accountable for their negligence and helping families secure the compensation they deserve.
Personalized Approach: We believe in personalized attention and individualized strategies for each case. We take the time to understand your specific circumstances and tailor our legal representation to best serve your interests.
The Legal Process for HIE Lawsuits
Bringing a lawsuit for HIE requires a thorough understanding of the legal process. Here's an overview of what you can expect when pursuing an HIE lawsuit with the Law Office of Stanley E. Robison, Jr:
1. Initial Consultation
The first step is to schedule an initial consultation with our legal team. During this meeting, we will listen to your story, review the medical records, and gather all necessary information to assess the viability of your case. We will explain the legal process, answer any questions you may have, and provide an honest evaluation of your potential claim.
2. Investigation and Gathering Evidence
If we determine that you have a strong case, our legal team will conduct a thorough investigation to gather all relevant evidence. This includes reviewing medical records, consulting with medical experts, interviewing witnesses, and collecting any documentation that supports your claim of medical negligence causing HIE.
3. Building a Strong Case
Based on the evidence gathered, we will work diligently to build a strong case on your behalf. This may involve consulting additional medical experts, reconstructing the events leading to your child's HIE, and establishing a clear connection between the negligence of the healthcare provider and the resulting injuries.
4. Negotiations and Settlement
Before proceeding to trial, we will engage in negotiations with the responsible parties and their insurance companies. Our experienced negotiators will fight for a fair settlement that covers the full extent of your child's damages. If a favorable settlement cannot be reached, we are fully prepared to proceed to trial and aggressively advocate for your rights in the courtroom.
5. Trial and Litigation
In the event that your case goes to trial, our skilled trial attorneys will present your case in court and fight tirelessly to secure a favorable verdict. We have extensive courtroom experience and are well-prepared to handle the complexities of a birth injury lawsuit, including presenting expert testimony and cross-examination of the opposing party's witnesses.
6. Compensation and Recovery
If successful, you will be entitled to compensation for various damages, which may include medical expenses, rehabilitation costs, ongoing therapy, pain and suffering, loss of future earning capacity, and more. Our legal team will ensure you receive the maximum compensation possible to help secure a better future for your child.
Contact Us for Expert HIE Lawsuit Representation
If your child has been diagnosed with Hypoxic Ischemic Encephalopathy (HIE) and you believe it may be the result of medical negligence, do not hesitate to contact the Law Office of Stanley E. Robison, Jr. Our team is here to provide the legal guidance and representation you need to pursue a successful HIE lawsuit. We are passionate about fighting for justice on behalf of injured children and their families. Schedule a consultation with us today to discuss your case and explore your legal options.
Disclaimer: The information provided on this page is for informational purposes only and does not constitute legal advice. The outcome of each case depends on the specific facts and circumstances surrounding it.