Does Car Insurance Cover Lawyer Fees?
Jun 13, 2021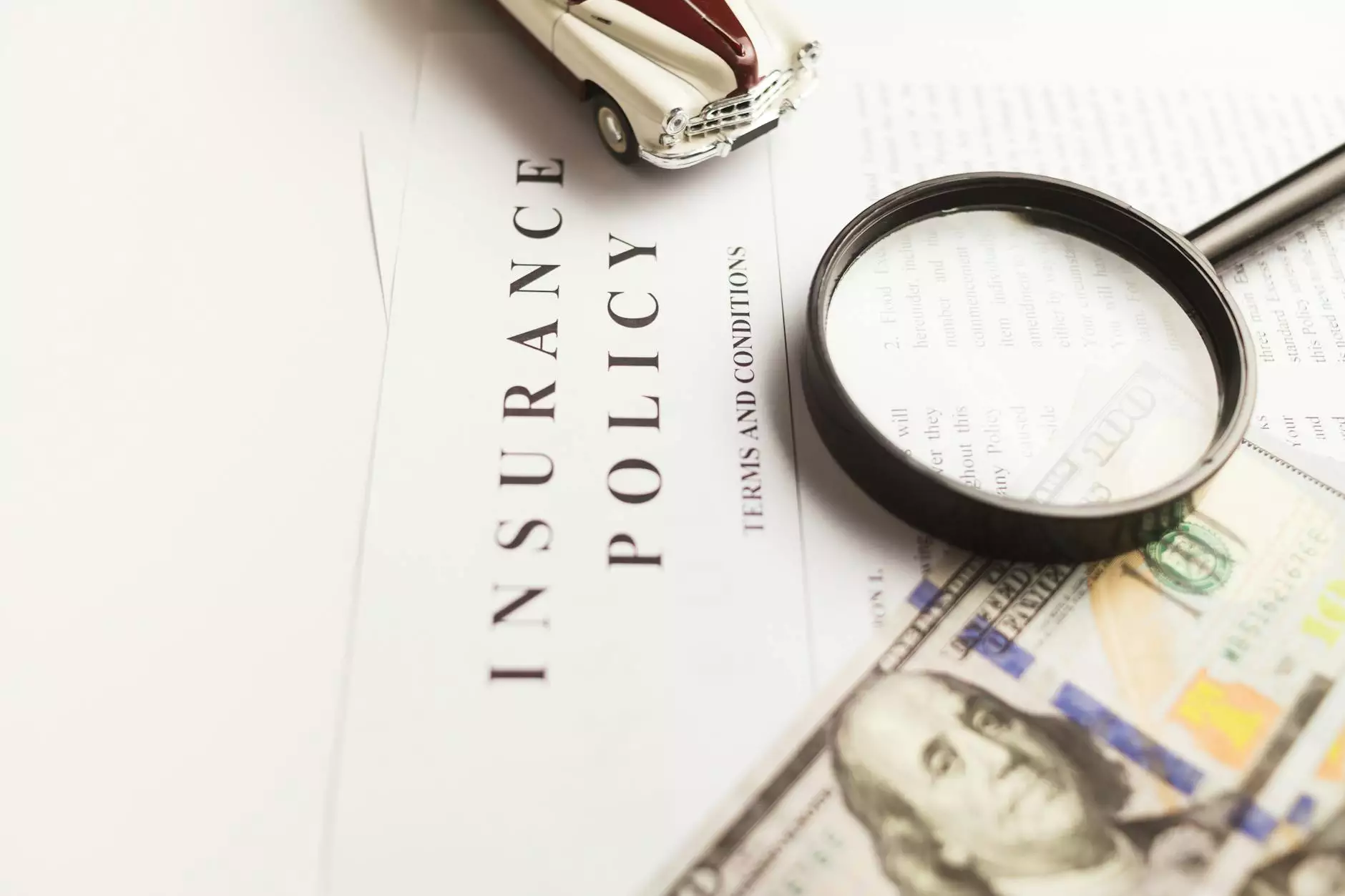 Welcome to the Law Office of Stanley E. Robison, Jr., your trusted source for expert legal advice. As a premier law firm specializing in car insurance and legal matters, we understand the importance of addressing any concerns you may have, including whether car insurance covers lawyer fees. In this comprehensive guide, we will delve into this topic in detail, providing you with valuable insights and knowledge.
An Overview of Car Insurance Coverage
Car insurance is a vital aspect of vehicle ownership, providing financial protection in case of accidents, property damage, or other legal issues. While the primary purpose of car insurance is to cover the costs of damages and injuries resulting from accidents, it's essential to understand the extent of coverage provided by different insurance policies.
Understanding Liability Coverage
Liability coverage is a common component of most car insurance policies. It protects the insured driver from financial burdens resulting from injuries or damages caused to others in an accident where the insured driver is at fault. However, it's important to note that liability coverage typically does not cover lawyer fees in the event of a legal dispute related to the accident.
Comprehensive Coverage and Collision Coverage
Comprehensive coverage and collision coverage are additional types of car insurance that provide protection against different types of damages to your own vehicle. While these coverages may not directly cover lawyer fees, they can play a crucial role in ensuring you have the necessary financial resources to handle legal matters arising from accidents or other incidents.
When Can Car Insurance Cover Lawyer Fees?
While car insurance policies typically do not include explicit coverage for lawyer fees, there are certain scenarios in which your insurance provider may offer assistance or coverage for legal expenses.
Coverage for Legal Defense
Some car insurance policies may provide coverage for legal defense if you are sued by another party involved in an accident. This coverage can help cover lawyer fees and other legal costs associated with defending yourself in court. However, it's crucial to review your policy carefully to understand the specific terms and conditions surrounding this type of coverage.
Additional Coverage Options
Depending on your car insurance provider and policy, there may be additional coverage options available that can help cover lawyer fees. These options are often offered as add-ons or endorsements to your policy, allowing you to tailor your coverage to meet your specific needs.
Consulting with a Car Insurance and Legal Expert
Given the complexities surrounding car insurance and the potential legal implications of accidents, it is strongly recommended that you consult with a knowledgeable car insurance and legal expert. At the Law Office of Stanley E. Robison, Jr., our team of experienced attorneys can provide you with the guidance you need to navigate the intricate world of car insurance and lawyer fees.
Our expertise extends beyond traditional car insurance matters. We are well-versed in various areas of law, allowing us to provide comprehensive advice on legal issues that may arise as a result of accidents or other incidents. We take pride in offering personalized solutions tailored to your unique circumstances.
Contact Us Today
If you have any questions about car insurance coverage, lawyer fees, or any other legal matter, we are here to help. Contact the Law Office of Stanley E. Robison, Jr. today to schedule a consultation. Our dedicated team is ready to assist you in understanding your rights, navigating legal complexities, and ensuring that you receive the compensation you deserve.
Why Choose Us
Extensive experience in car insurance and legal matters
Comprehensive guidance tailored to your specific circumstances
Knowledgeable and dedicated team of attorneys
Personalized solutions to protect your rights and interests
Proven track record of successful cases
We understand the importance of prompt and effective legal representation, and we are committed to providing the highest quality services to our clients. Don't let unanswered questions or concerns weigh you down. Take the first step towards a favorable resolution by reaching out to us today.