The "Fatal Four" Construction Site Hazards
Jul 17, 2023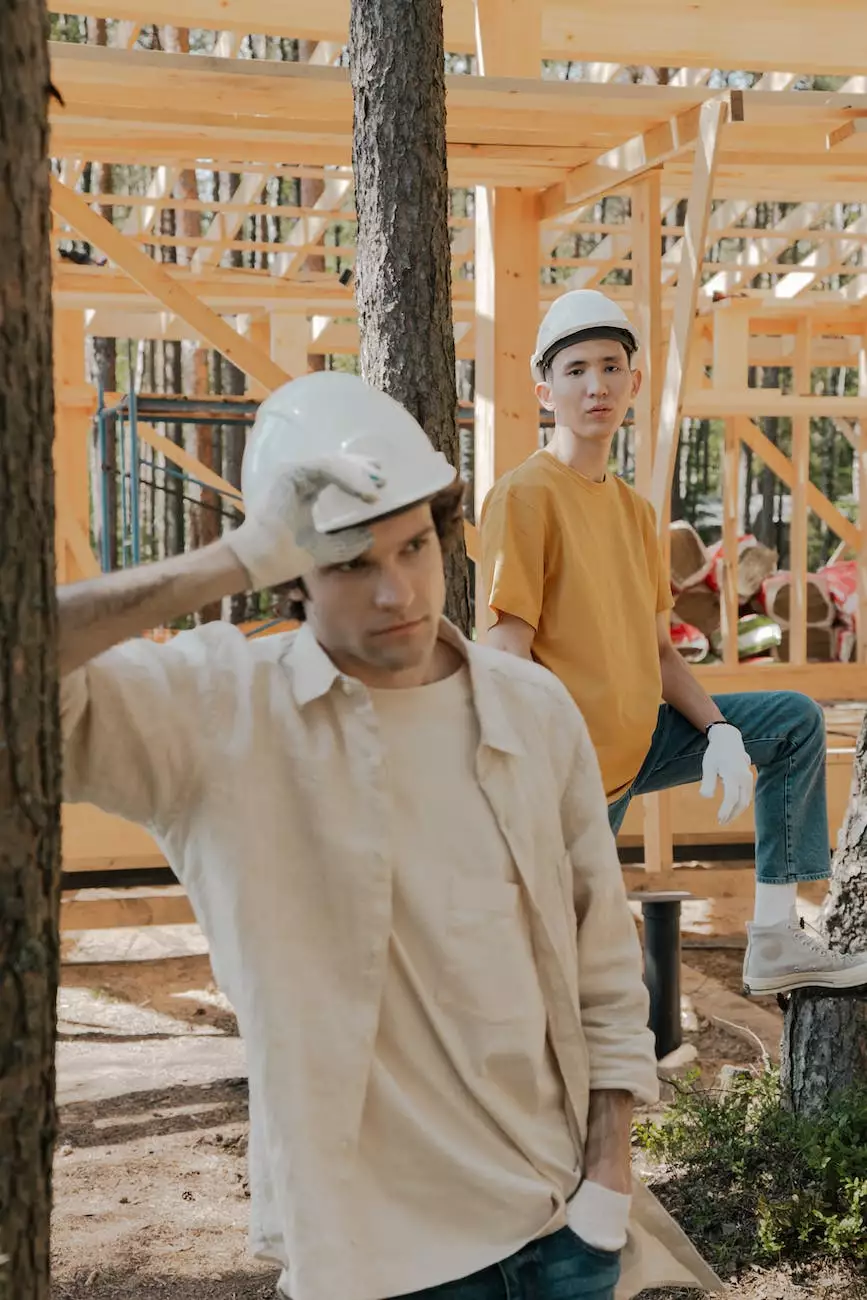 Welcome to the Law Office of Stanley E. Robison, Jr, a leading authority in construction site safety law. Our firm specializes in representing individuals who have suffered injuries due to construction site accidents. In this article, we will explore the most common and dangerous hazards known as the "Fatal Four" in the construction industry. Understanding these hazards is crucial for both workers and employers to prevent accidents and ensure safer work environments.
1. Falls
With falls being the leading cause of fatalities in construction, it is imperative to address this hazard. Falls can occur from heights, scaffolding, ladders, or slippery surfaces. At the Law Office of Stanley E. Robison, Jr., we have successfully represented numerous individuals who have suffered severe injuries due to falls. Our experienced team understands the complexities of fall-related cases and will fight tirelessly to protect your rights and secure the compensation you deserve.
2. Struck-by Accidents
Struck-by accidents involve workers being hit by flying or falling objects during construction activities. This could be due to falling tools, equipment, or debris. Our firm has a proven track record of representing clients who have been injured in struck-by accidents. By conducting thorough investigations and utilizing expert witnesses, we provide strong legal representation to ensure your voice is heard and justice is served.
3. Caught-in/between Hazards
Caught-in/between hazards occur when individuals are caught, crushed, or squeezed between objects or equipment. This can include being caught in machinery, between materials, or inside trenches. The Law Office of Stanley E. Robison, Jr. recognizes the severity of these accidents and has the knowledge and experience to handle such complex cases. We are committed to fighting for your rights and holding negligent parties accountable for their actions.
4. Electrical Accidents
Electrical accidents pose a significant risk on construction sites, often leading to severe injuries or fatalities. These may occur due to incomplete electrical work, faulty equipment, or contact with live wires. Our dedicated legal team at the Law Office of Stanley E. Robison, Jr. has extensive experience in handling electrical accident cases. We understand the intricacies of electrical safety regulations and will work diligently to build a strong case on your behalf.
Why Choose the Law Office of Stanley E. Robison, Jr.?
At the Law Office of Stanley E. Robison, Jr., we are committed to advocating for the rights of construction workers who have fallen victim to the "Fatal Four." Our knowledge and expertise in construction site safety law set us apart as the go-to firm for individuals seeking justice and fair compensation. By choosing our legal services, you can benefit from:
Extensive experience in construction site accident cases
A dedicated team of legal professionals who understand the complexities of the law
Proven success in securing fair compensation for our clients
Compassionate and personalized legal representation
Strong advocacy for safer work environments and improved safety measures
Contact Us Today
If you or a loved one has experienced an injury due to one of the "Fatal Four" construction site hazards, don't hesitate to take action. The Law Office of Stanley E. Robison, Jr. is here to fight for your rights and help you navigate the legal process. Contact us today to schedule a free consultation and let us guide you towards a brighter future.
Disclaimer: This article is for informational purposes only and does not constitute legal advice. For personalized guidance, please consult with an attorney.