Louisville Criminal Defense Lawyer | Gibson Law Offices
Nov 14, 2020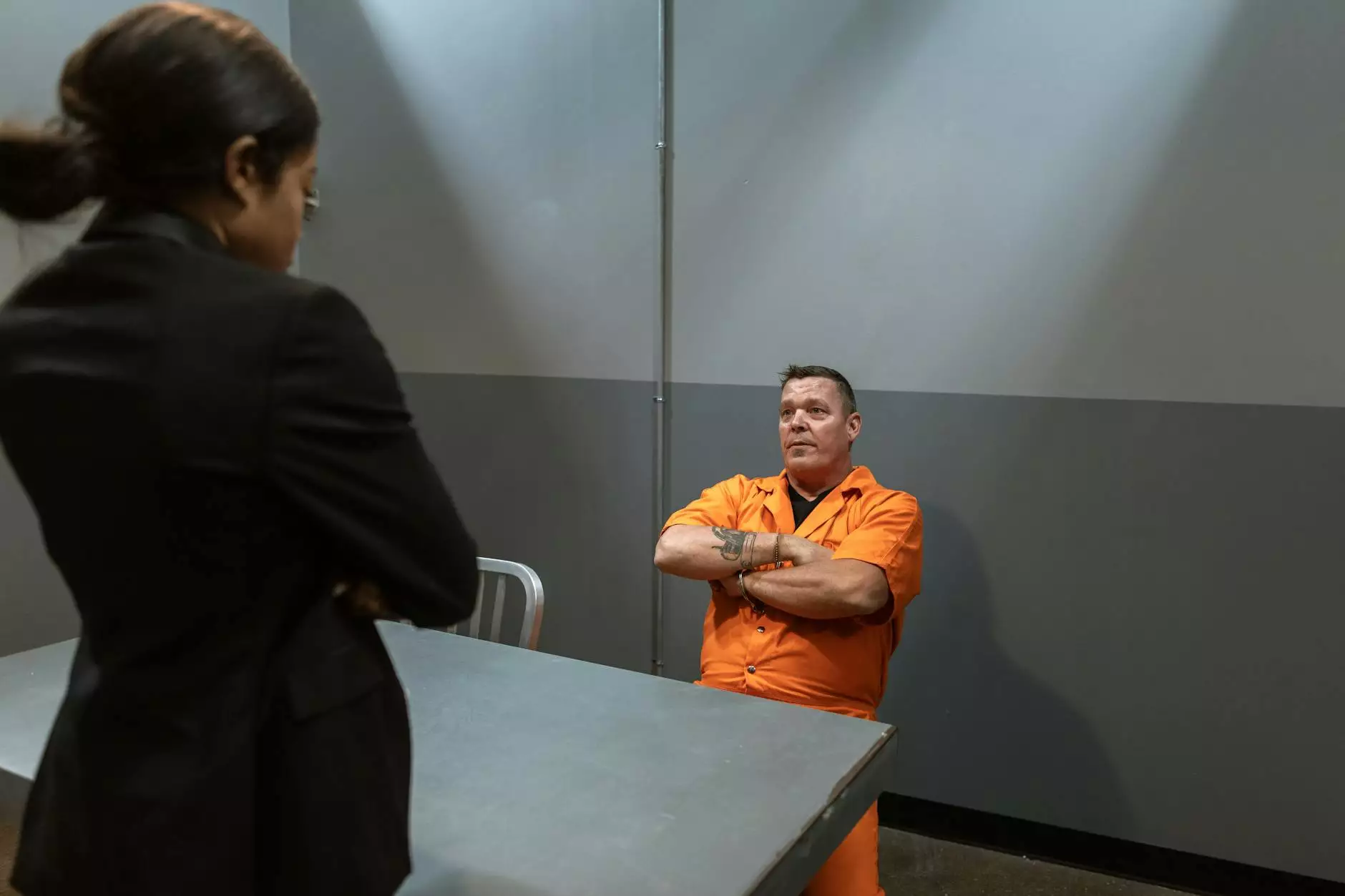 Your Trusted Criminal Defense Attorneys in Louisville
When facing criminal charges in Louisville, you need the expertise of a reliable and experienced criminal defense lawyer. At Law Office of Stanley E. Robison, Jr., we specialize in providing top-notch legal representation to individuals who are accused of criminal offenses.
Why Choose Us?
With years of experience and a deep understanding of criminal law, our team at Law Office of Stanley E. Robison, Jr. is committed to protecting your rights and ensuring the best possible outcome for your case. We have a proven track record of success in handling a wide range of criminal law matters, including:
DUI/DWI
Drug Offenses
Assault and Battery
Theft and Robbery
Domestic Violence
White-collar Crimes
Sex Crimes
Comprehensive Legal Guidance and Support
At Law Office of Stanley E. Robison, Jr., we believe that every individual accused of a crime deserves a strong defense. Our dedicated criminal defense attorneys will meticulously analyze the details of your case, develop a personalized defense strategy, and guide you through every step of the legal process.
Protecting Your Rights
We understand the impact that criminal charges can have on your reputation, livelihood, and future. Our goal is to protect your rights and ensure that you receive fair treatment under the law. We will passionately advocate for you, aggressively challenge the prosecution's evidence, and fight to achieve the best possible outcome in your case.
Client-Focused Approach
At Law Office of Stanley E. Robison, Jr., we prioritize our clients' needs and concerns. We take the time to listen to your side of the story, understand your objectives, and provide you with accurate and clear legal advice. Our client-focused approach ensures that you are well-informed and supported throughout the legal process.
Experienced Trial Lawyers
Our team of experienced trial lawyers is not afraid to take your case to court if necessary. We have a strong courtroom presence and a proven ability to build compelling arguments that resonate with judges and juries. We will aggressively advocate for your innocence and tirelessly work to secure a favorable outcome.
Contact Us Today for a Free Consultation
If you or a loved one is facing criminal charges in Louisville, don't wait to seek legal representation. The sooner you consult with a skilled criminal defense lawyer, the better your chances of achieving a positive outcome. Contact the Law Office of Stanley E. Robison, Jr. today to schedule a free consultation. We are here to fight for your rights and provide you with the legal support you need.